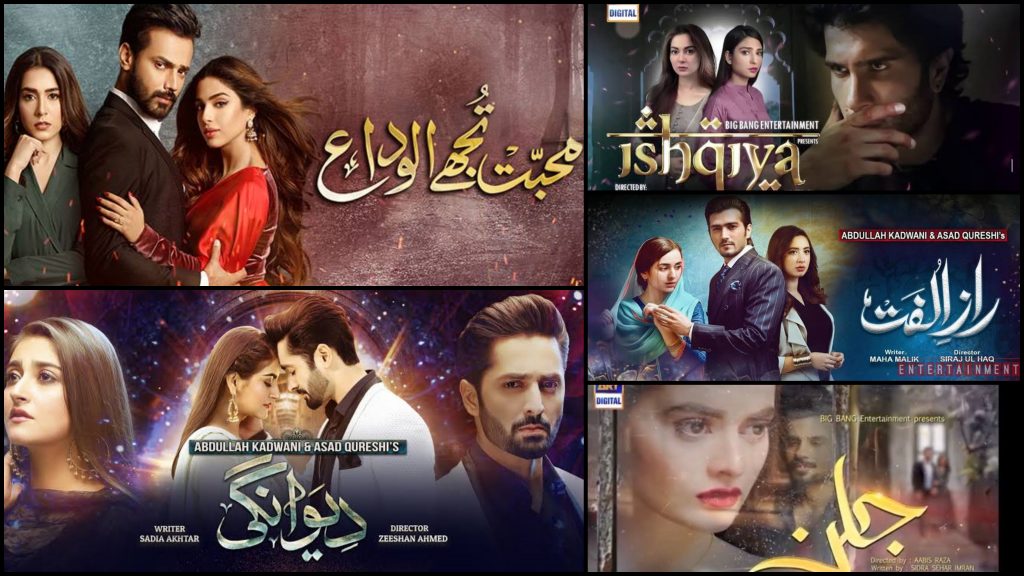 While we love our evergreen OSTs more than anything, the newer ones are just as good. And today we're sharing with you OSTs that we're loving at the moment!
1. Mohabbat Tujhay Alvida
Once you hear this OST, there's no going back, you'll want to download the OST and have it playing on repeat!
2. Raaz E Ulfat
If the work soulful was summed in a OST, it would be that of Raaz e Ulfat's!
3. Jalan
You just can't go wrong with Rahat Fateh Ali Khan's voice when it comes to winning the OST game, and no matter what you think of the story, Jalan's OST is an absolute winner!
4. Ishqiya
Asim Azhar's Ishqiya is an absolute banger for us, we don't think we'll be getting over this OST anytime soon!
5. Deewangi
An OST just as intense as the drama itself, Deewangi is the one to look out for if your heart's aching!
What OSTs are you enjoying at the moment? Let us know in the comments below!