One of the highest points in the fashion industry this year was the amount of couture and prêt that was brought forward for the clientele, who were truly spoilt for choice. There were a large number of fashion shows, a few solo displays here and there, and a vast spread of editorials, which defined how the year looked.
From the best of pastels, bridal embellishments and luxury ensembles to those who remained the edgiest, Diva explores how 2019 fared in fashion…
Best Prêt – Zara Shahjahan

Simple, delicate, and intricate, Zara Shahjahan once again showcased collections throughout the year which defined what prêt should look like. It was truly a testament to Pakistani culture and nothing could be better.
Best Lawn – Élan

A splash of colours were explored in Élan's Lawn collection in 2019, and what a delight it was to see! There's a brilliance in the sort of prints that the brand put forward, and we absolutely loved every bit of it.
Best Bridals – Shehla Chatoor

One of the few remaining designers who still makes bridal trousseaus via the traditional hand-embroidered way, Shehla Chatoor's bridals were all the rage this year. There's always a wave of opulence in her work and for those who wanted the best in 2019, they chose no one but Shehla for their big day.
New Big Thing – Hussain Rehar

When it comes to Hussain Rehar, no one beats the sort of creativity he brings to womenswear. There would be colours you wouldn't expect and silhouettes you didn't think of, and yet, it would look just perfect. This was the year of Hussain Rehar and we hope 2020 brings even more of his edgy work to the spotlight.
Best Diffusion Line – 'Jhirki' by Wardha Saleem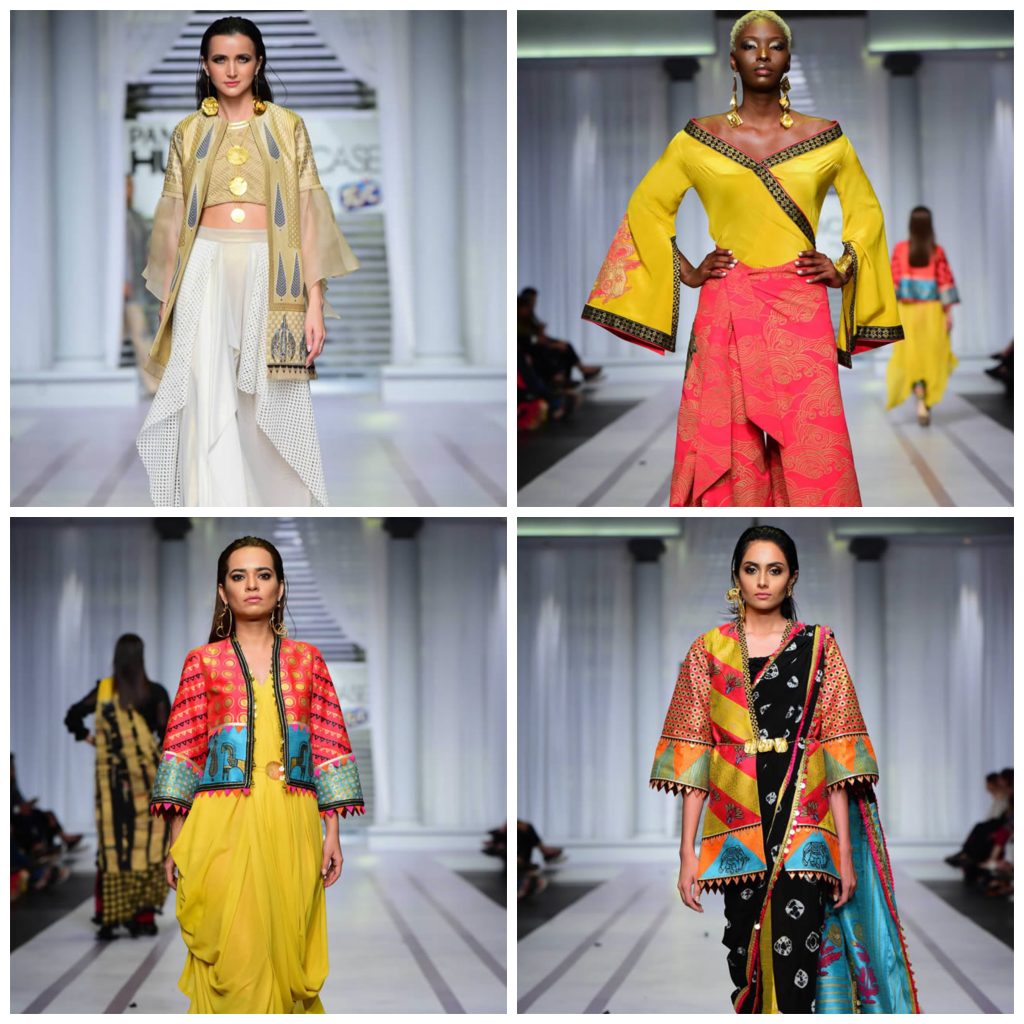 2019 was the year of Wardha Saleem, and her blockprinted Jhirki line at Hum Showcase this year proved her prowess in heritage design and aesthetic. We wonder what 2020 will bring for the designer who is known for her brilliance in innovation in diffusion lines.
The Funkiest Brand – 9Lines

Leave it to 9Lines to once again win our hearts over with their funkiness! There was something for everyone who desires to look unique and retro this year, and we just adored that. The brand and the designer duo behind it really came into their own this year and we wish the coming year is even bigger for them!
Best Ready to Wear Collection – 'Gypsy' by Khaadi Khaas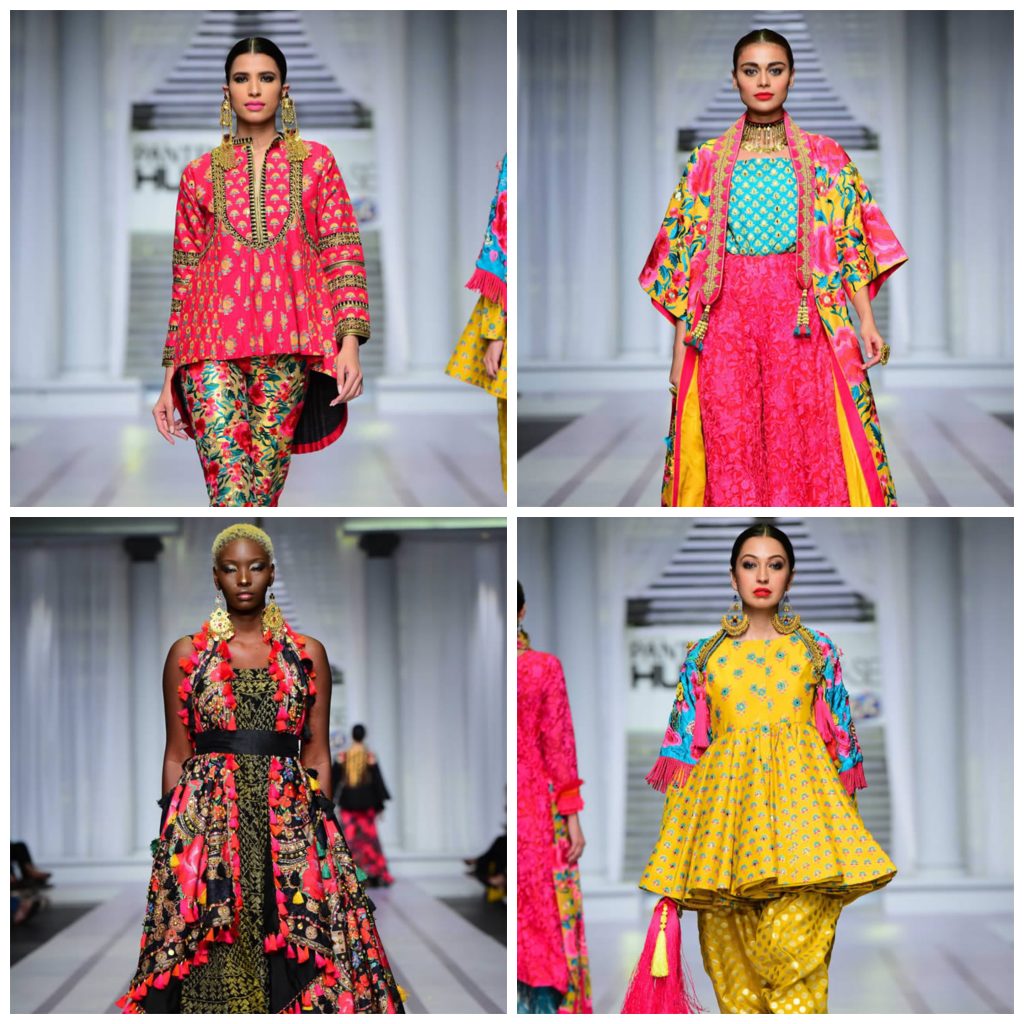 Khaadi Khaas came into its own in 2019 and a brilliant display at HUM Showcase this year was a testament to that. There were deep colours and beautiful silhouettes to their collection as the months went on, and for those looking for something classy and yet affordable, this was the best choice to go with.
Best Highstreet Brand – Outfitters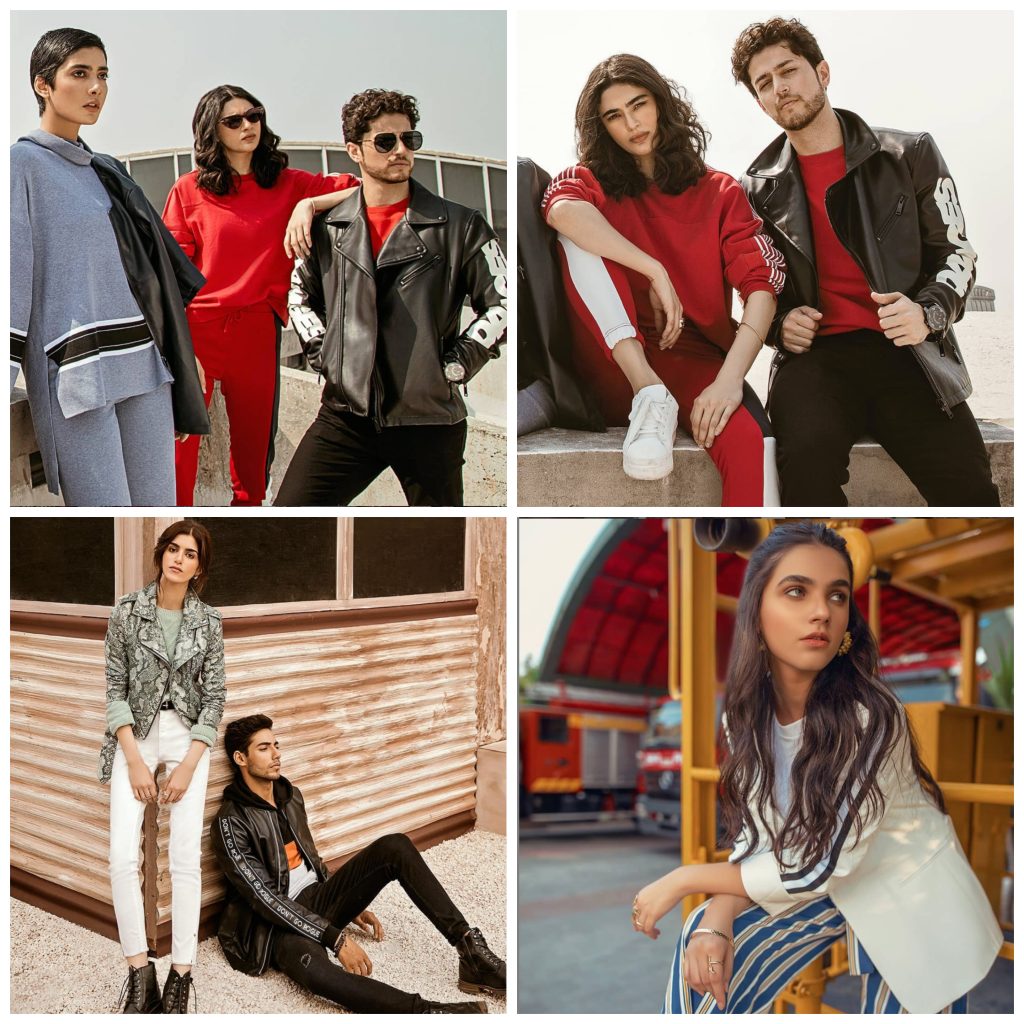 A brand that defined the youth culture of the country truly, this year, has to be Outfitters. Their collections reflect the concept of fast fashion and for those looking for a great outfit in the urban chic market, there's no one who did it better than Outfitters.
Designer of the Year – Khadijah Shah for Élan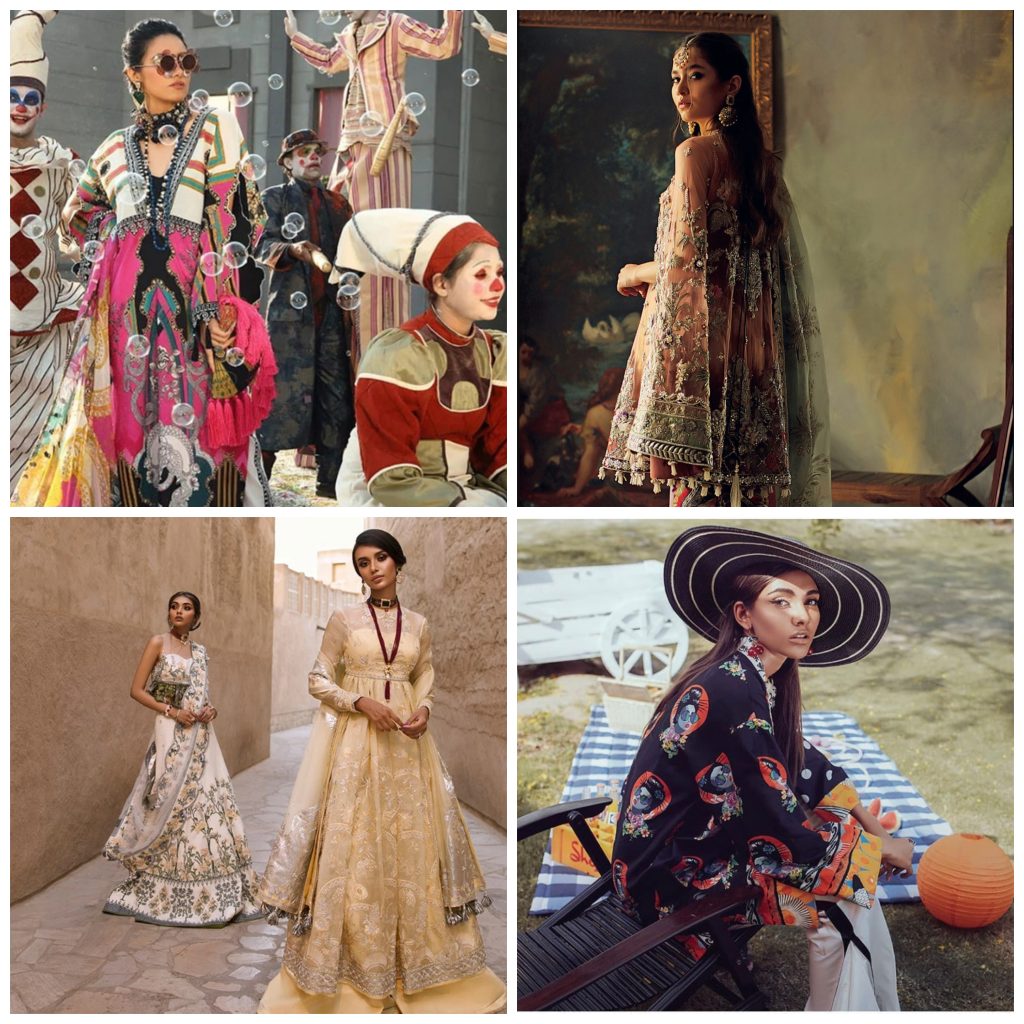 No one does luxury as Khadijah Shah and Élan is living proof of it. However, apart from Élan, the designer has done so much this year, which includes making her new brand Zaha, into a successful venture, making her lawn into the biggest sensation and, making her luxury prêt line as innovative as creativity goes. Truly, it has all has culminated into her proving her prowess. Needless to say, after what we saw this year from Khadijah, we are already excited to know what's in store for us in 2020.
The Mother of All Brands – Khaadi

Shamoon Sultan has time and again proven that it doesn't get any bigger than Khaadi in Pakistan, and 2019 was going to be no different. Khaadi remained ever-popular this year, and for those looking for new choices with the same high-quality fabric, Khaadi was their go-to choice.
New Sensation – Limelight

A name which is almost a decade old but has made it big quite recently, Limelight was truly a name everyone kept talking about in 2019. They brought in a new splash of colours and choices for the retail clientele, and for that, they deserved to be in the spotlight they received.
Best Brand Visibility – MAK by AKStudio (AlKaram)

A brand that can keep changing itself with the times is always the one which remains super successful, and AlKaram is a great example of that, all thanks to Ather Hafeez. They truly revolutionised themselves this year by playing further with the MAK concept and really, what amazing work did they bring out!
Best Luxury Prêt Collection – 'Dynasty' by Sana Safinaz

This was the year when the iconic designer duo Sana Safinaz went into true experimentation mode and what an epic delight that was with Dynasty at the Hum Showcase! From pops of neons to glimmering silks, they did it all in 2019 and with a bang! Now, this is what Luxury Prêt should be like!
Best Couture – 'Pearl Essence' by Rizwan Beyg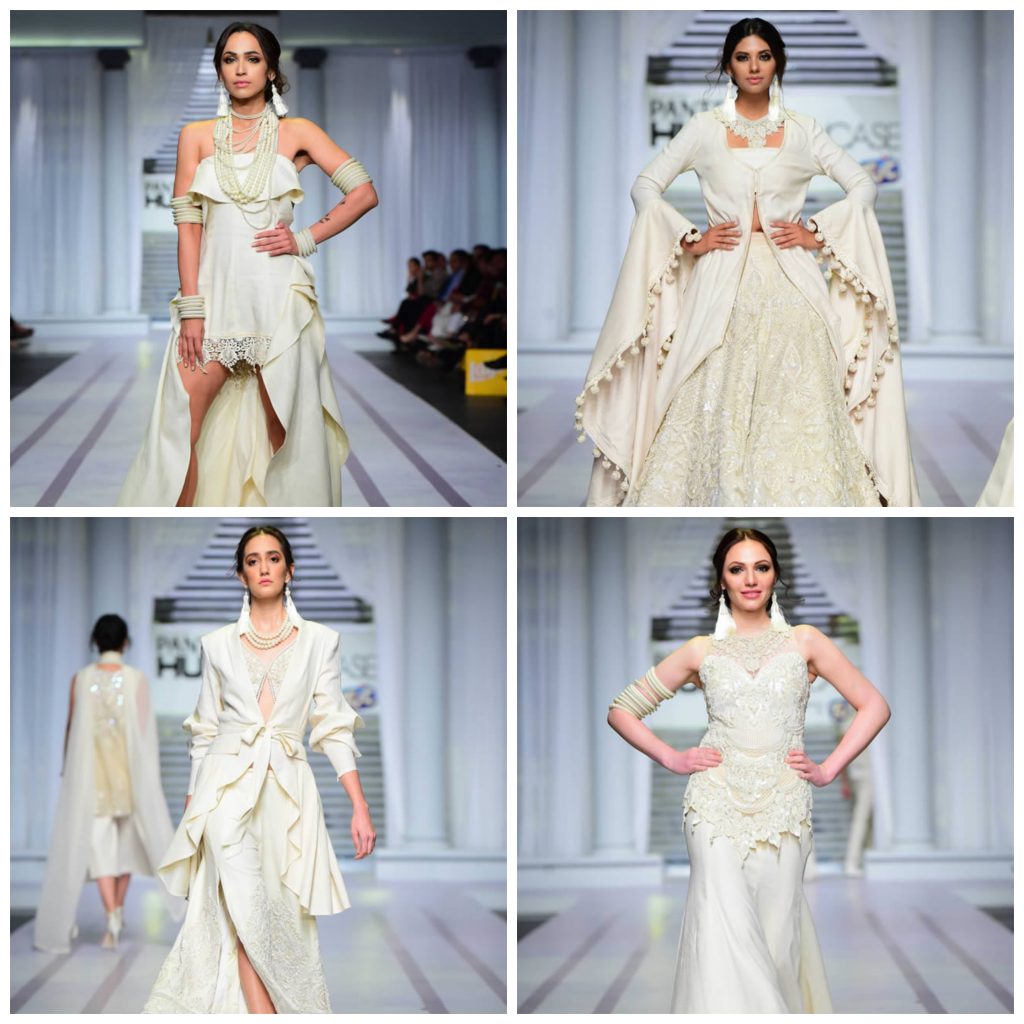 He's the walking-talking dictionary of couture and fashion in Pakistan, and thus, naturally, his work reflected that so beautifully in 2019. His display at Hum Showcase with 'Pearl Essence' was exemplary as always when it comes to the intricacies of the embellishments seen throughout his collections and for that reason, he continued to be the king of couture.
Most Innovative – 'Conceptuellè' by Zaheer Abbas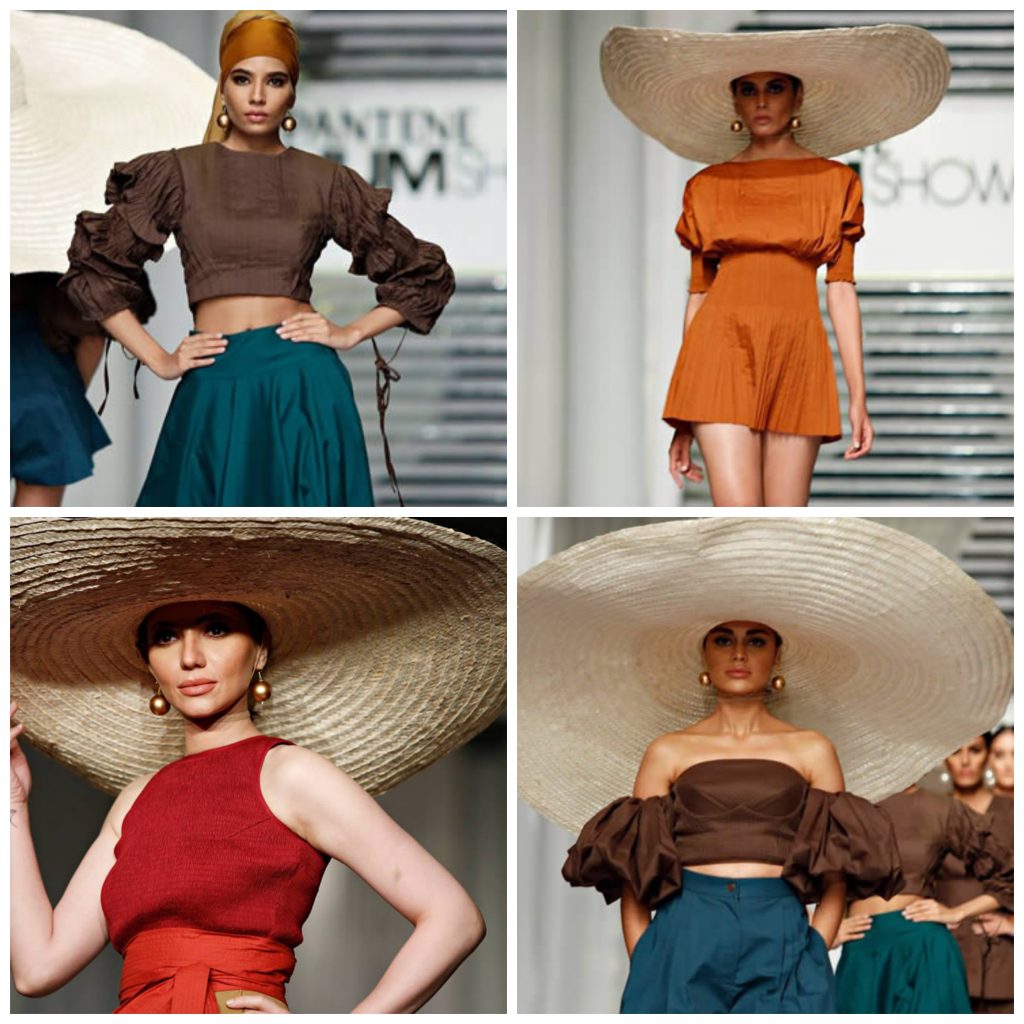 It's one thing to be creative, but a whole different ballgame to be innovative like Zaheer Abbas! From luscious gowns to exaggerated sunhats, Zaheer showed it all this year and everything worked in his favour. We can't help but agree with the crowd in saying he's truly the master of innovation.
Irreplaceable – Bunto Kazmi

There's never anything that replaces the magic of a Bunto Kazmi Jora and in 2019 that remained true. She never really needs to market her ensembles, and yet, she stays on top of the list of those whose bridals are the most coveted.
Pakistan's Global Icon – Faraz Manan

There's always a feeling of pride when you get to see the places Faraz Manan has made waves, and 2019 was particularly special in that sense. We saw the designer's ensembles in the creme de la creme weddings of the Subcontinent, and for a designer who has made Pakistan so proud, we couldn't help but be in awe of him.
Best Campaigns – Generation

Generation lit the fire of inclusivity and acceptance a few years ago, and ever since, it has only made them go from strength to strength. This year, the brand chose to look at quite a few different things in Pakistan, and despite all controversies, it subsequently lead to, they proved why they are hands-down, the best in fashion campaigns.
Most Popular Festivewear – Nomi Ansari

A true master of colours, Nomi Ansari proved that 2019 was going to be the year where his popularity grows tenfolds. He not only further ventured into his already successful bridals in terms of experimentation with different colour palettes but also won hearts over with his activewear line which made waves.
Making us Proud – Sania Maskatiya at New York Fashion Week
Sania Maskatiya has proven to be a key player in the Pakistani luxury prêt market, and 2019 with her New York Fashion Week stint proved she's getting even more popular day-by-day. There was a myriad of choices for her esteemed clientele that came out this year, and each was able to be more successful than the other. We truly hope 2020 we get to see more of this!
Most Underrated – Misha Lakhani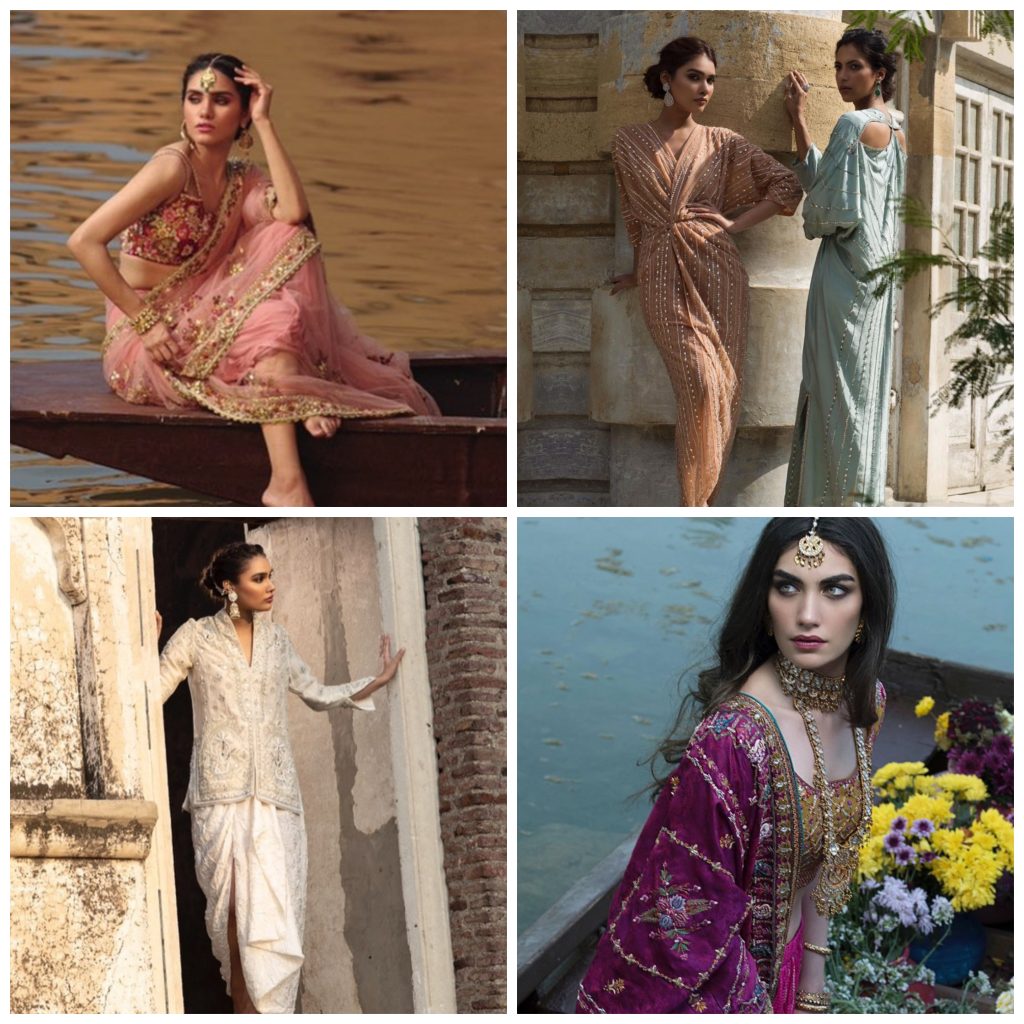 A designer we wish we got to see a bit more of, Misha Lakhani was truly an underrated star this year. Her work is always strong and her aesthetic skills are truly excellent, but we wish she got more spotlight than what she received. Here's to hoping 2020 brings more of Misha out there!
Designer to Watch Out For – Zonia Anwaar

They say lightning doesn't strike twice, but we don't agree and we bet Zonia Anwaar would agree! Her work has been consistent in the years she's been a part of the industry and 2019 just cemented our belief on her being a strong designer further. Here's a name we have lots of hopes from in 2020 and we bet she'll reign then too!
Someone We Miss – Iman Ahmed of Body Focus Museum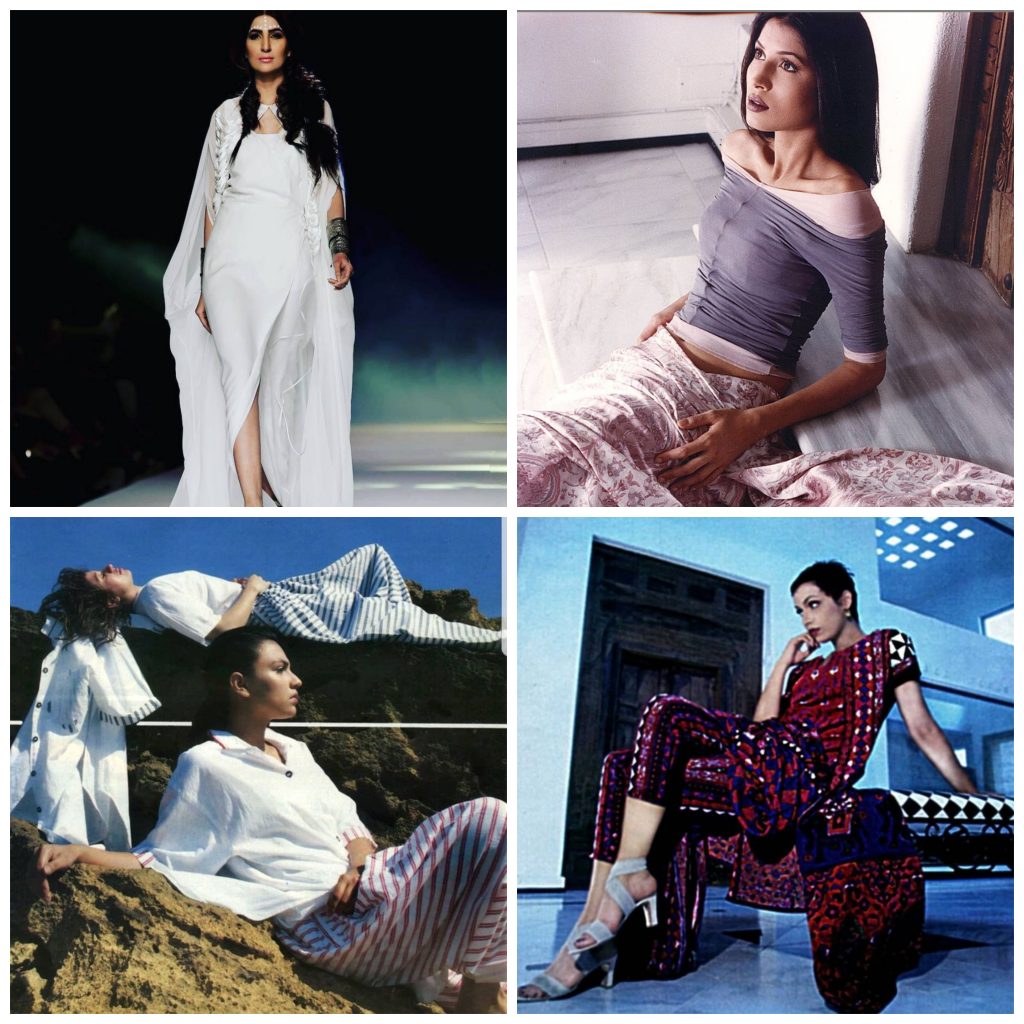 The whole industry recognises that no one did the sort of cuts that Iman Ahmed of Body Focus Museum did and for that reason, we really wish we got to see her do something this year. BFM is an iconic brand and we believe, it's time we see a revival of it soon on the runway!
Best Menswear Collection – 'The Marquis' by Emraan Rajput 

A collection that redefined the Emraan Rajput aesthetic, 'The Marquis' at the Hum Showcase this year was the perfect amalgamation of western and eastern menswear. There was great equilibrium in the work shown by Emraan and for those looking for a classy yet edgy collection to check out, they need not look further.
Most Popular Menswear – Republic by Omar Farooq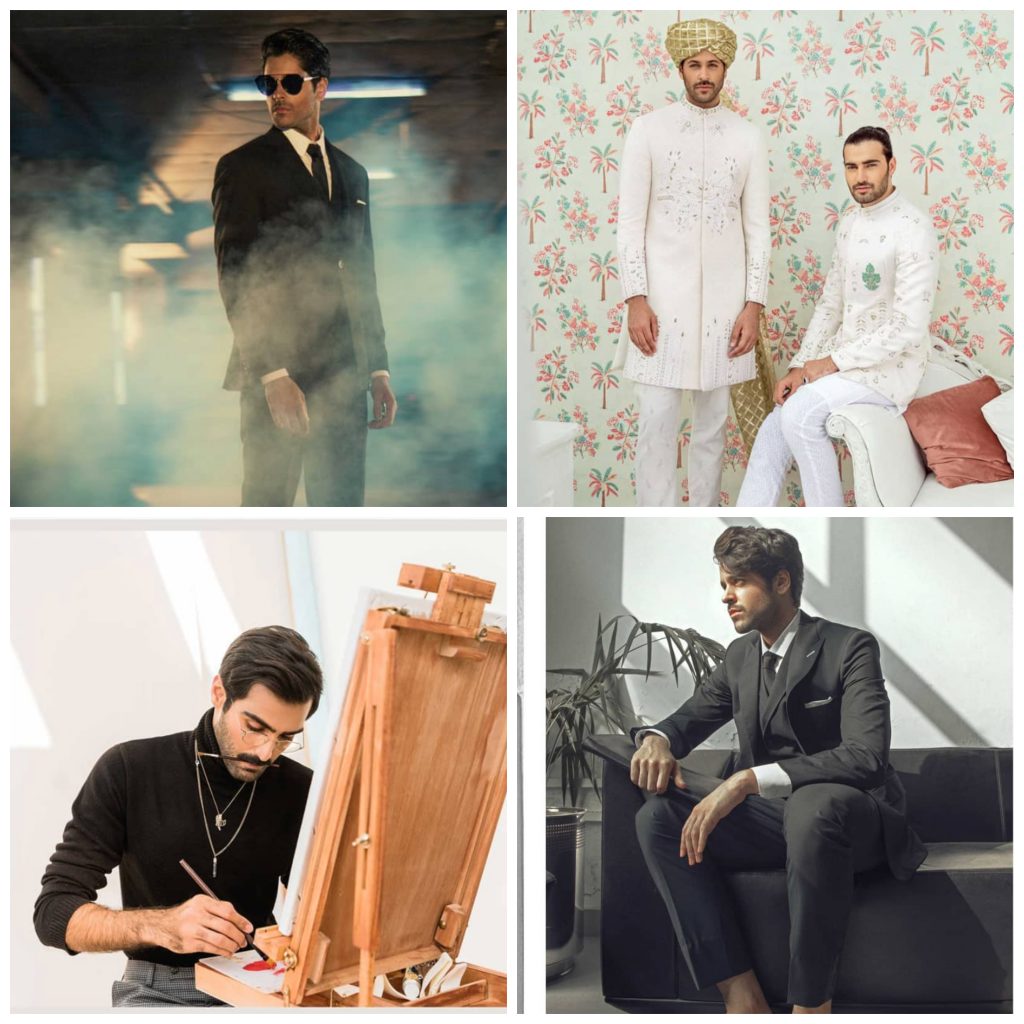 Classy, innovative, and sartorial, Republic by Omar Farooq once again proved his mettle in 2019 through his impeccable menswear ranges. There was something for everyone and in the truest sense, the brand proved why it deserves the attention it gets from the public.
Which designer or brand was your favourite this year?  Tell us in the comment section below!