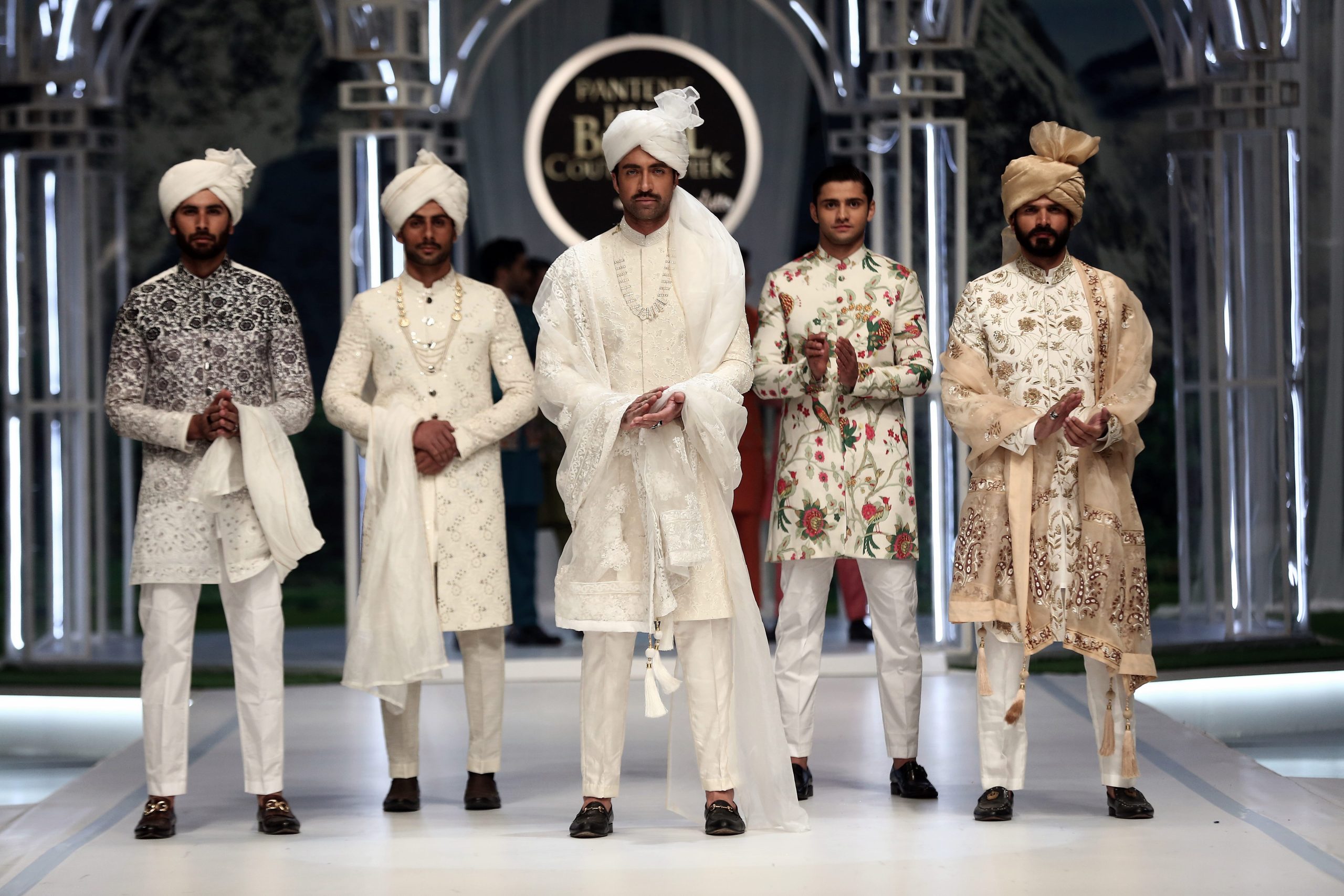 Over the many decades of Pakistan's fashion history, it has been many changes to it that have shaped the world of style that we see today. Amidst them, the one place where experimentation has seen a slow but steady change is the world of menswear. Choosing to keep things standard but classy has been the motto for long amongst menswear designers, but today, it has become its own space of innovation and design, where designers are doing more than just the basics. 
One such example, that has been a part of this revolutionary change and evolution is the designer duo of Deepak and Fahad, who once again proved this notion with their collection at HUM Bridal Couture Week 2022.
Making their mark on Friday night at the decadently-decked-out event in Lahore, the designer duo played to their strengths with their latest offering for men who like to experiment with their sartorial choice. Titled Jashn-e-Zindagi, the collection did exactly what it set out to do – to celebrate everything that makes the brand and its ethos come to life like the ever-living Tree of Life.
"We wanted Jashn-e-Zindagi to celebrate everything the brand has stood for over the years like the magical Tree of Life," Fahad Yaqoob, one-half of the designer duo behind the brand told Diva at the event. "You will notice that we have gone all out on mixing the bold with the classic for this one. It took us three months to design this collection, and showcase all that we stand for."
Featuring 20 of their intricately-crafted designs out of a collection that actually has 40 designs being created, the designers chose to divide their showcase into segments pertaining to the biggest days in the groom's life – the mehndi & the shaadi. Thus, one could quite vividly see how Deepak and Fahad worked day and night to ensure that each piece translates into the day it represents. Out came hues and tints in a pastel colour palette featuring shades of pinks, mauves, mints, and yellows, followed by classic shades of jewelled greens and blues and monochromatic accents.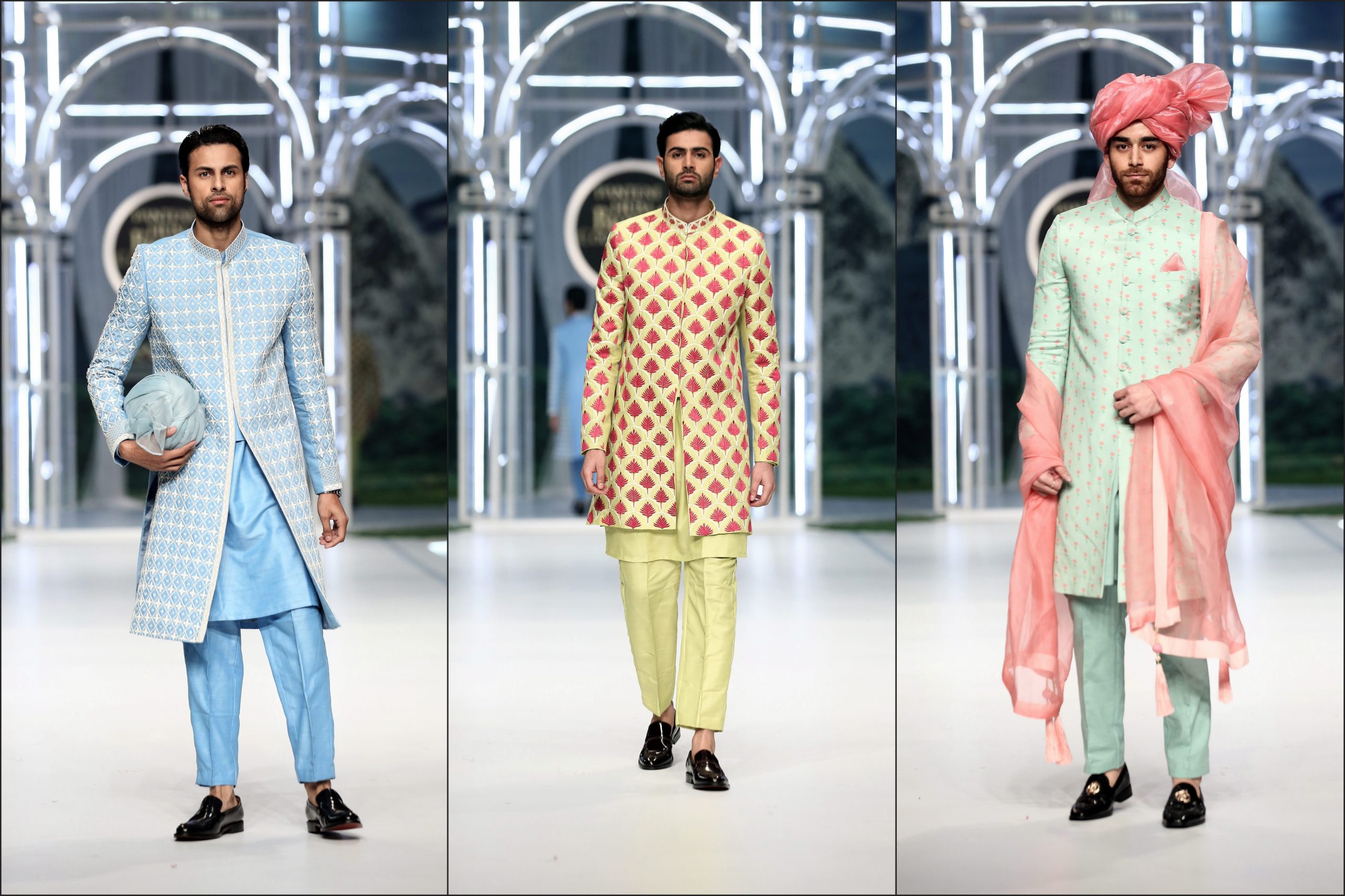 But that was not the only strength that spoke volumes for Deepak and Fahad. Instead, it served more like an amuse-bouche for all the delectable fashion that sashayed down the runway. Sherwanis and prince coats, replete with elaborate embroideries such as zardozi, Resham-Dori, sequins, shishakari and Swarovski crystals served as the true testament to everything the brand has stood for over the years. It was nothing short of being fit for royalty.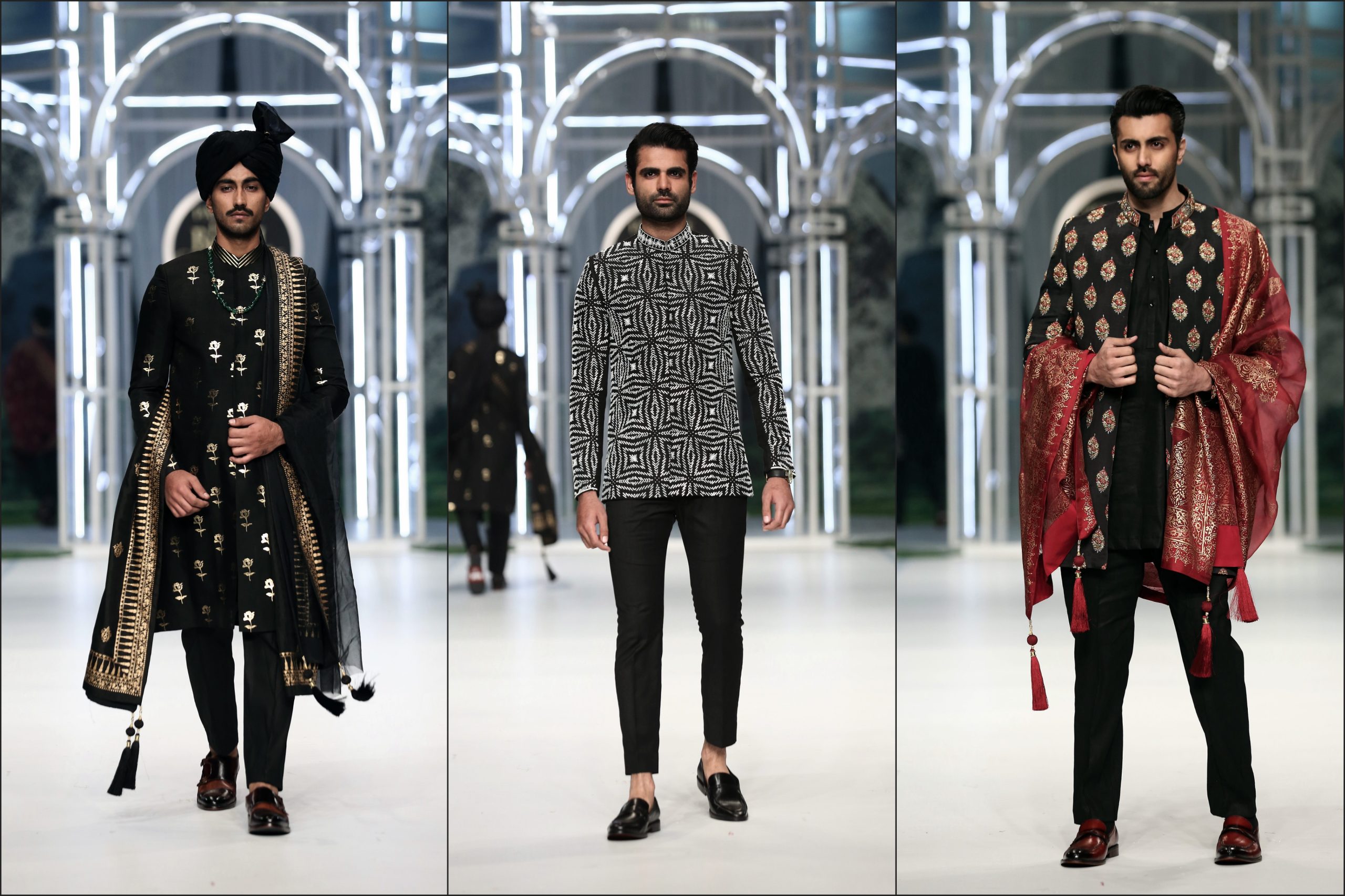 Furthermore, the designer duo caught our attention even further with their ever-present nature towards experimentation. Both, Deepak and Fahad are no strangers to experimentation, and have always, used it towards their massive success. In the past, their collections have been touted as pieces of art for their play on cuts and silhouettes. 
This time too, there were again eye-grabbing ensembles that paid an ode to what they do best. The ombré blending, in particular, was one piece that one would not forget. Experimenting with multitudes of beaded embroidery that went from lighter shades to darker ones at the end of the sherwani, the designers achieved a new style in menswear – especially groomswear, which one would bet has all the potential to be picked up as a new trend. 
Adding to this, Deepak and Fahad didn't just end there with experimentation. Amidst the many innovative ensembles that played with unique embroideries and colours – perfect for a statement piece at any dholak or a mehndi, the designers also showed fashionable simplicity with pieces that would be seamless for a more understated yet contemporary outlook. The black-on-black piece featuring Swarovski crystals on a long sherwani was truly such a piece that one would remember for the times to come. 
"We are so excited to see the reaction we have received today from the audience. It proved that good innovative menswear is always appreciated," Deepak opined. "This was just half of what we have in store this time around, and we are sure the other pieces will be as big of a success as these have come out to be."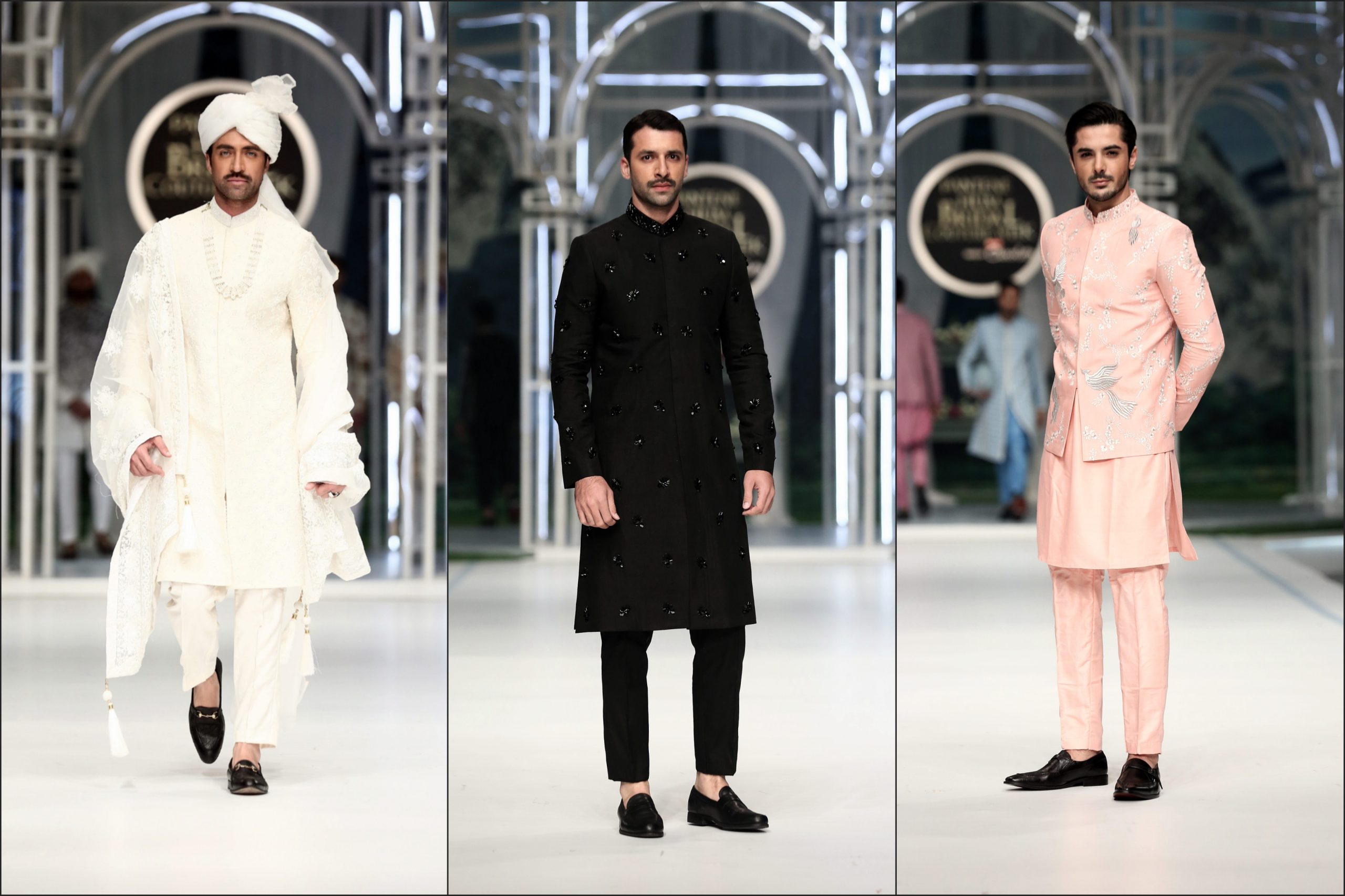 With all said and done, Deepak and Fahad's collection truly simmered down to what the actual purpose of a fashion show is – to showcase the exemplary craft a brand has perfected over its time in the industry. The duo did exactly that. Like their concept and their ode to the tree of life, each branch of this show ensured that the audiences and their clientele alike get to see how menswear can be beyond the banal and instead be a space full of sartorial expression and ever-growing creativity.