Tired of getting blisters on your feet every time you go out for a run? Are you embarrassed that your footwear simply cannot keep up with your fitness regime? When you've got the drive to go the extra mile, you only need the right footwear gear to help you reach your milestone! Running is a great way to stay fit and healthy but can take a toll on your feet and joints. That's why choosing the right shoe with the right sole is important as it helps EVAPOR8 the chances of all looming hazards to your muscle and bones.  The right shoe can help:
Prevent injuries,
Improve performance, and
Make your runs more comfortable.
Well lucky for you, you can now go for a lovely sprint right here at Packages Mall and try out EVAPOR8 as you run! One Degree has set up a fitness activity for all those running enthusiasts and has given a chance for everyone to win vouchers! But, what's so cool about this activity, you ask?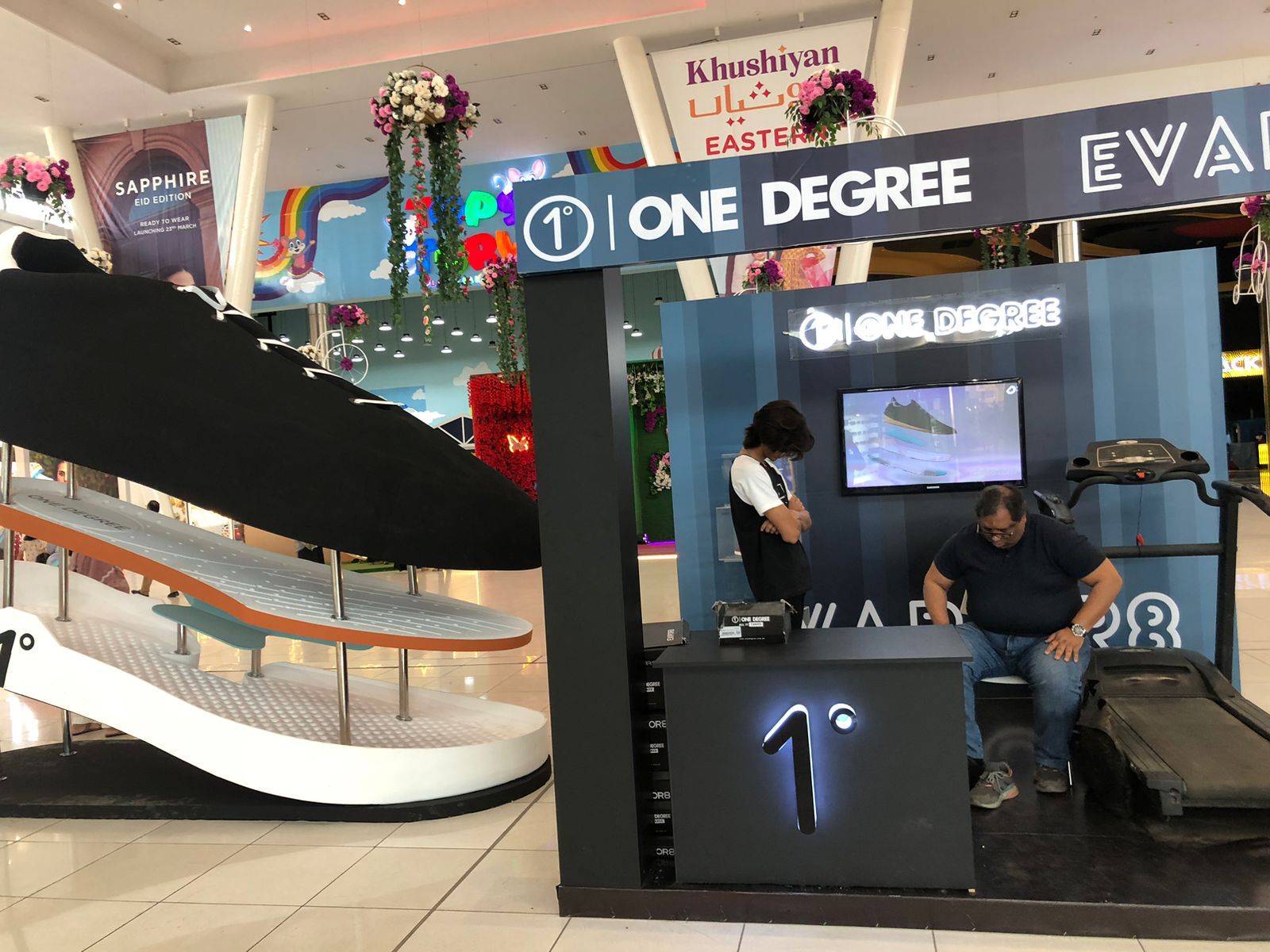 Well, your Running Companion, EVAPOR8, is not just an ordinary shoe. It gives you a midsole surface that is molded with crater-like cavities which add to your great comfort with a cushioning effect. It also allows heat vapors to travel through air channels in the arch area, ensuring that your feet remain dry despite the weather outside. EVAPOR8 consists of an upper and perforated footbed that helps get rid of heat vapor from the wearer's foot. It consists of Breeze Technology which pushes out air with every step and the EVA midsole absorbs shocks.
Our designs reflect those who make their own experiences, innovate their personal style, and bring their own sense of fashion. With EVAPOR8, One Degree brings the bounce of air to the rhythm of speed!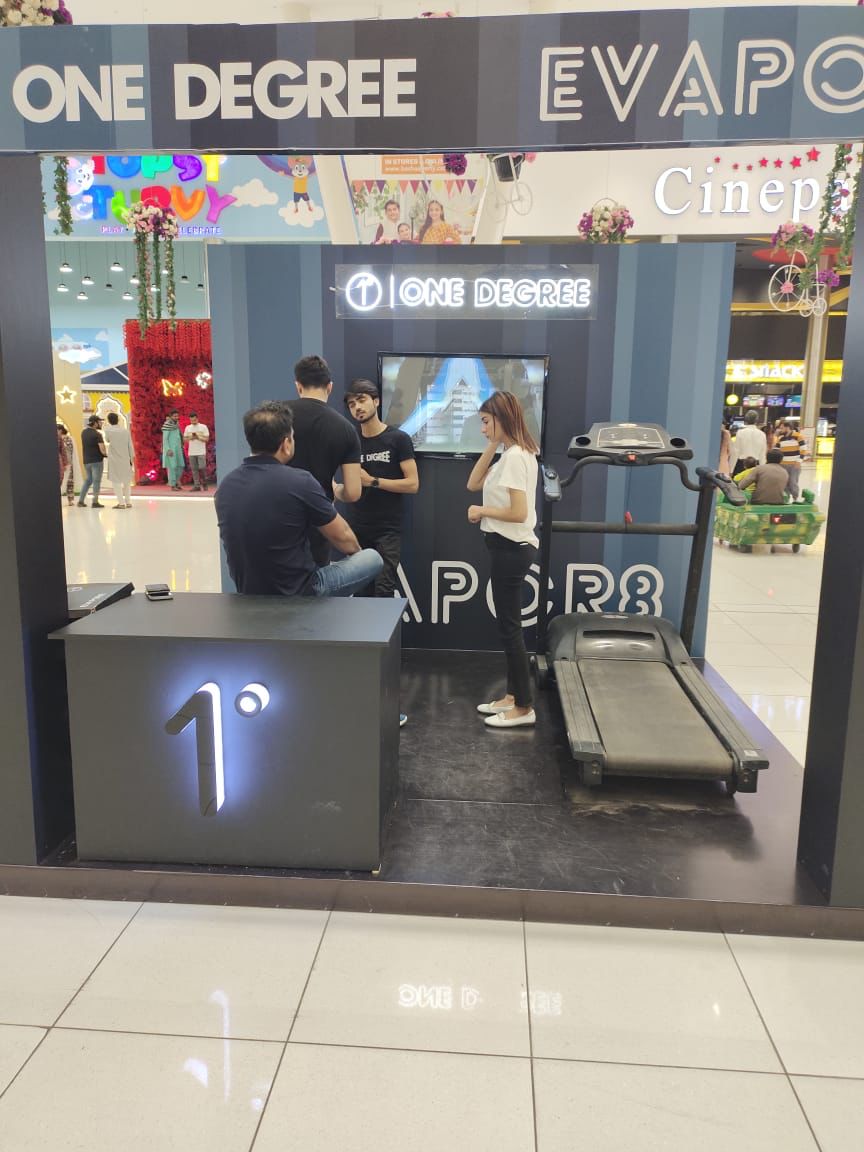 So, enjoy the added luxury of Breeze Technology, Knitted Fabric, (TPU) side patch, Elasticated Laces, and EVA midsole. With Evapor8 you don't just wear a shoe, you adopt an entire lifestyle.