With the ever-changing world coming to a point where the unhealthy environment is causing humans to age earlier than time and bringing numerous effects onto our lifestyles, we all desperately need a saviour who can make us comfortable in our own bodies and as the best version of ourselves.
Luckily, that's where Dr Tasneem Nakhoda and her Skin Institue comes into the picture.
A board-certified dermatologist involved in private practice in Karachi, Dr Nakhoda has in her 30-year experience changed the face of aesthetic dermatology in Pakistan through her longterm vision and a quest for the latest technology in cosmetic medicine.
Now, looking at the many facets of her practice and the numerous feats she has achieved, Diva explores the 10 beauty procedures that Dr Nakhoda has perfected beyond comparison through her own words…
Botox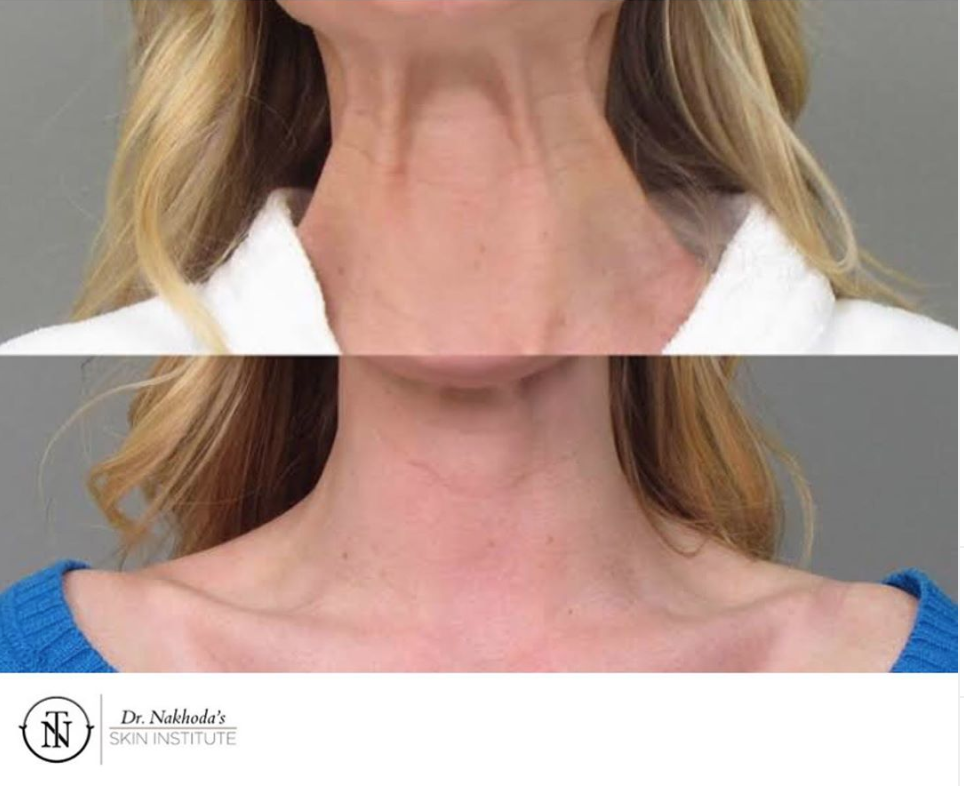 The concept was that botox would help in changing in eyebrows and wrinkles and upper lips. But, that's not the case. In the last ten years, botox has been used to change faces altogether via Masseter botox, which is done through two sittings. Within a month your face looks narrower. People often think that botox is for older women but I usually use in younger adults for pore reduction, etc.
Filler Beautification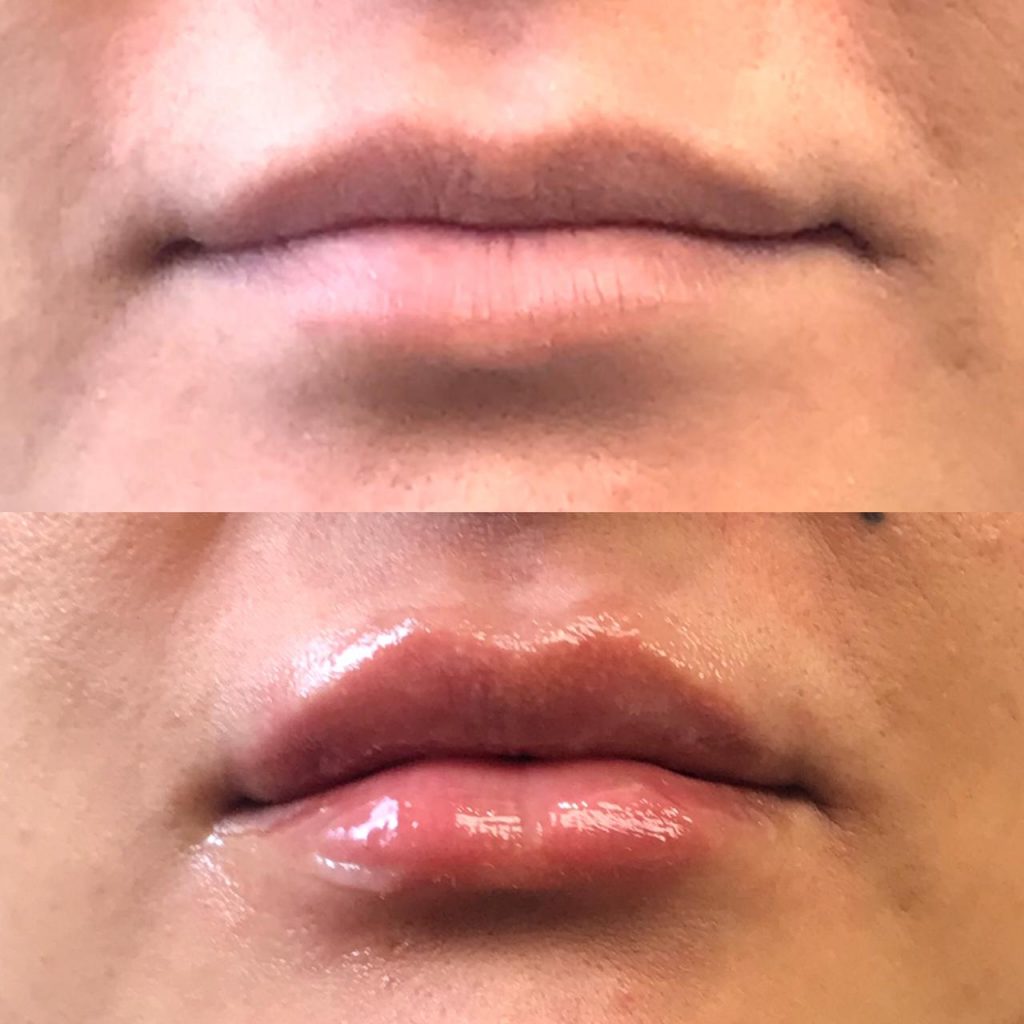 Earlier, fillers were used to make people look younger, but today my expertise is beautification. I help people make subtle changes so that when you walk out of the clinic, you're not a different person, but a beautiful version of yourself. If someone feels they're a 7 on 10, my job is to make them a 9.5!
Threads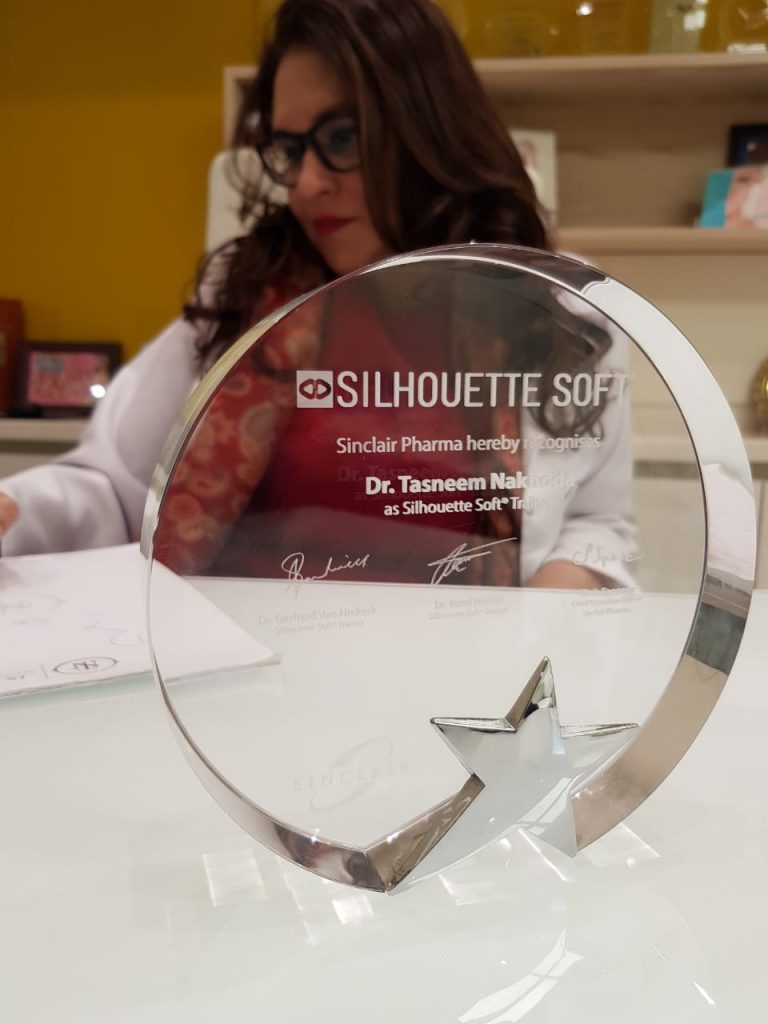 I am the only international trainer for Silhouette Soft Sinclair American Threads in Pakistan, whereas the rest of the threads that are being used are Korean. I've been using threads since 2013, and I have a lot of expertise on it. It's usually done to lift someone's face without having to go under the skin via surgery. It's almost a painless procedure and only takes half an hour! It's the best for those who want a tighter face like the models and actresses!
Hair Removal
One portion of our clinic has been dedicated to hair removal here at the Skin Institute and since I am a tech person, I always have the latest technology here for that. We have twenty-year experience here when it comes to laser removal, and we are extremely precise in our services. Plus, something like laser hair removal is a much better way to dramatically remove hair because waxing always leaves marks. With the laser, it's cost-effective in the long run and after a few sittings, you do see hair just going away for good.
Hair Restoration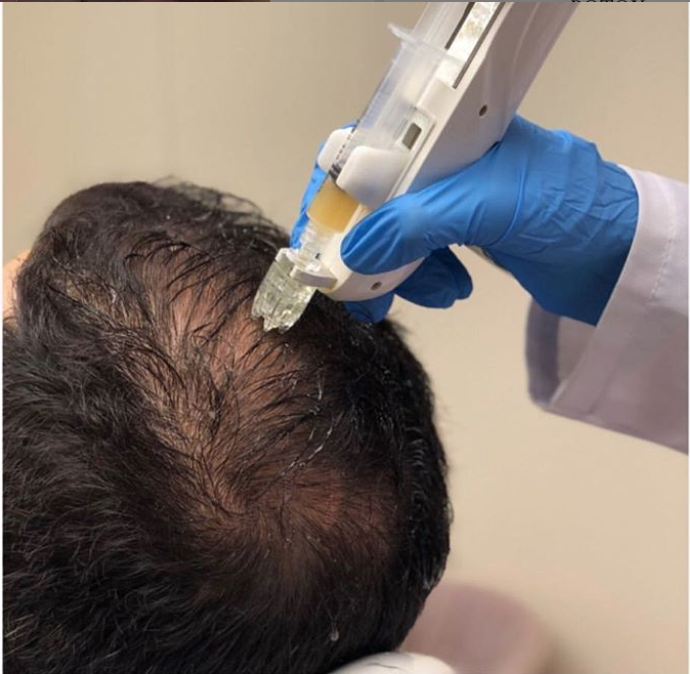 Hair restoration is bringing your own hair back – whereas many people think it's transplanted. It isn't, because that's an aggressive procedure. We find out what the cause is of hair loss and then we decide on a treatment plan. We do scans and send them to Germany and a printout comes over what hair can be grown thicker and which cannot. We provide services like PRP, where we take blood and put growth hormones to aid in hair growth. It's an intense hair restoration therapy and the success rate is quite high.
Anti-Hyperhidrosis Procedure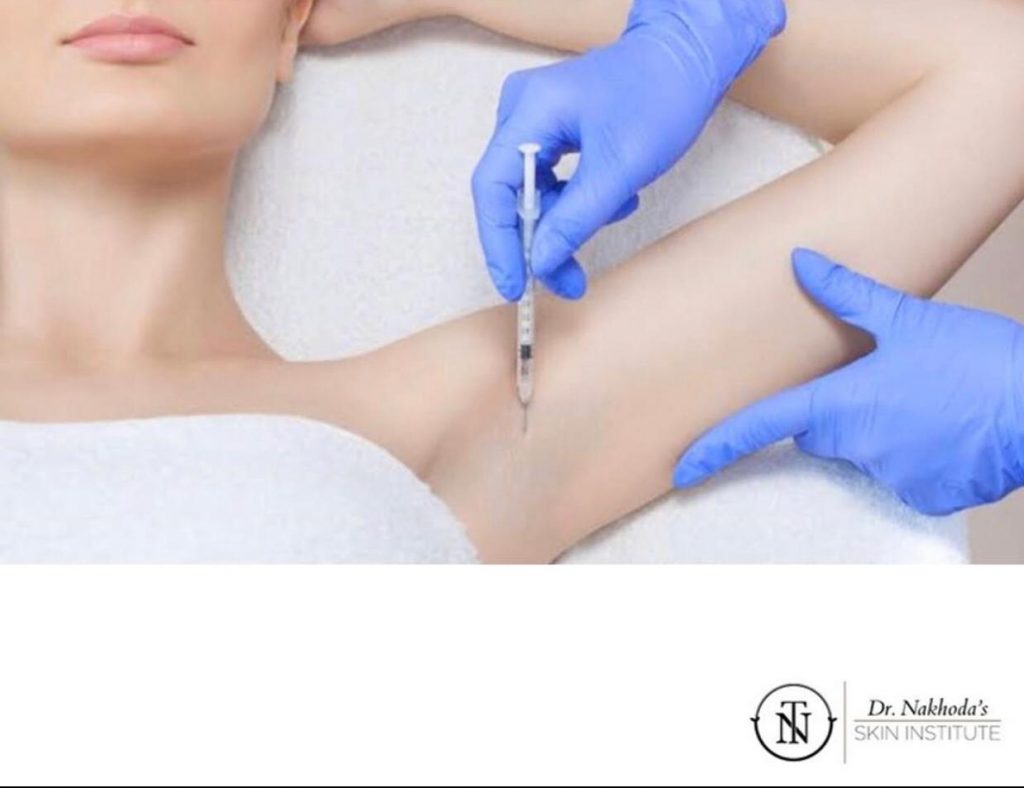 There's one thing people are not aware of is that between the ages of 14 to 60, if you're sweating excessively, you're going to end up destroying many of your expensive clothes. We do underarm botox and it lasts six to nine months, and in this 20-minute procedure, you stop sweating altogether.
Cool Sculpting
We have the only original FDA approved device for freeze-killing the fat cells and it is called cool sculpting. It grabs the whole of the fat and freezes 20 per cent of the fat cells and it never comes back. We also do skin tightening, although cool sculpting doesn't loosen the skin, but to give a better effect to it. It's much better than going through invasive procedures such as liposuction, etc. where death is even a possibility. When things can be done in 5-10 minutes, one doesn't need to go under general anaesthesia and risk life.
EM-Sculpt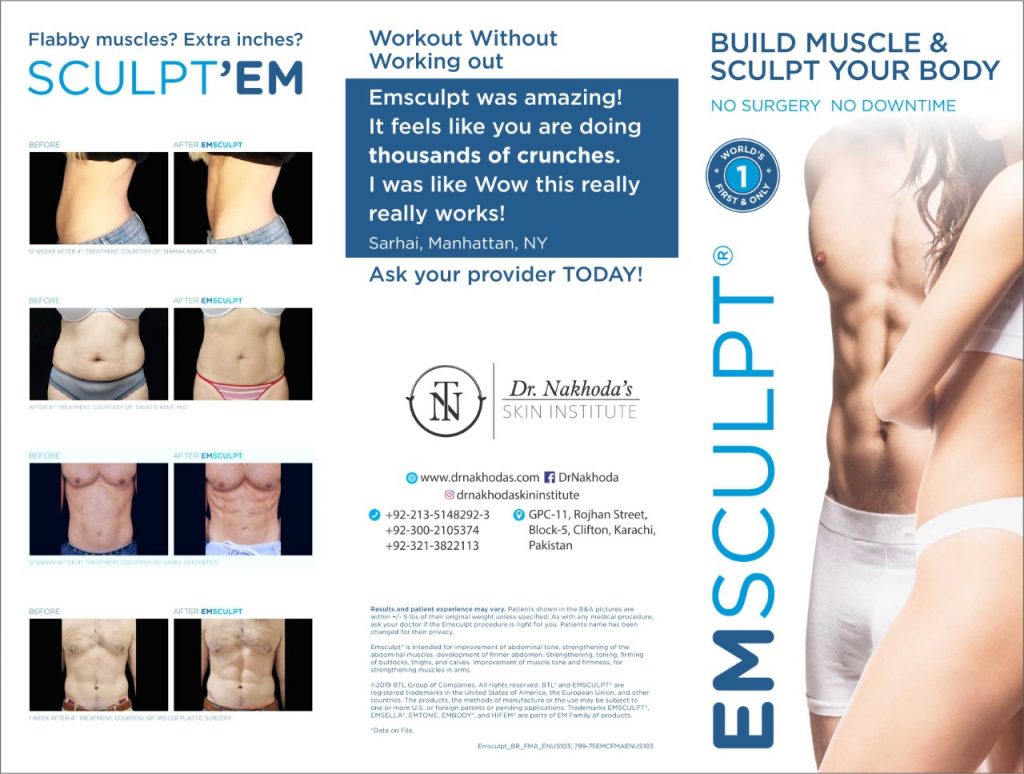 We're introducing one thing in Pakistan that hasn't been introduced before and it's called EM-Sculpt. Basically, it thickens muscles. If one puts in on an abdominal ab, it gives the effect of that of twenty thousand abdominal crunches in half an hour! It gives you a six-pack basically. If you're in the perfect body weight and still aren't able to create your desired abs, EM-Sculpt will help! In four sessions, one gets to see great results and we'll be the only ones to do it here in Pakistan.
Acne Scars Treatment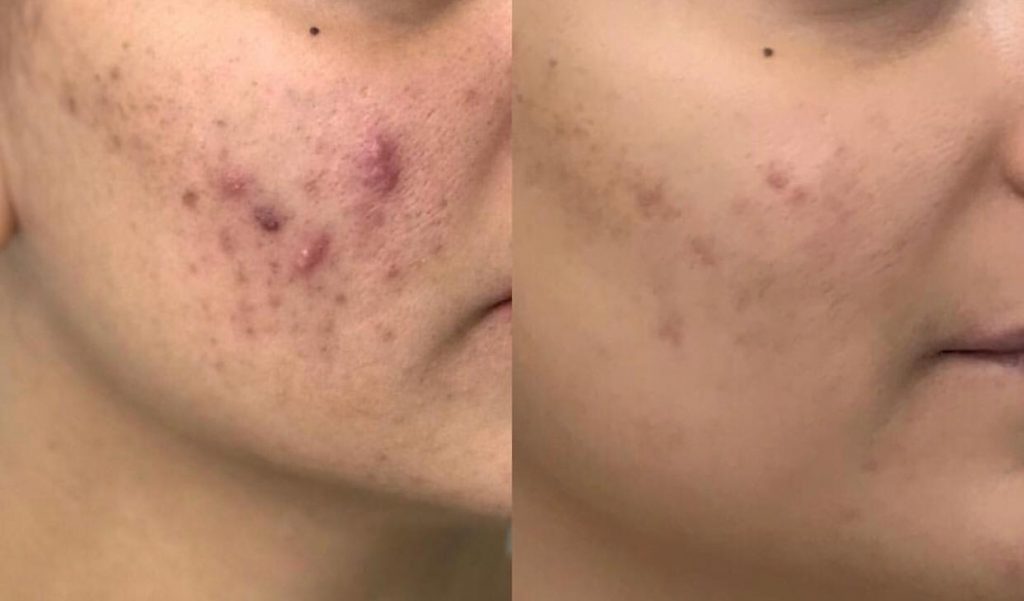 Acne scars can be treated multifactorial. There are microneedling frequencies available here at the clinic with PRP, and then we have the latest Picoway technology, which helps in resurfacing and taking care of acne scars. The technology we have brought into Pakistan, now one can get done with a procedure and leave the clinic and in a few hours, get back to work. It's absolutely wonderful. People come to us who have been mistreated at other places, and we tell them they can be treated and just because they haven't seen results earlier does not mean you can't see them now with proper expertise that we provide.
Radiance and Brightening
We don't believe in making someone fair, we help in making them more beautiful in their own skin tone via beautification. We help people get their skin to glow via the different cocktails we have in our IV injections that help with anti-oxidants.
To know more, check out Dr Nakhoda's Skin Institute's Instagram page here.