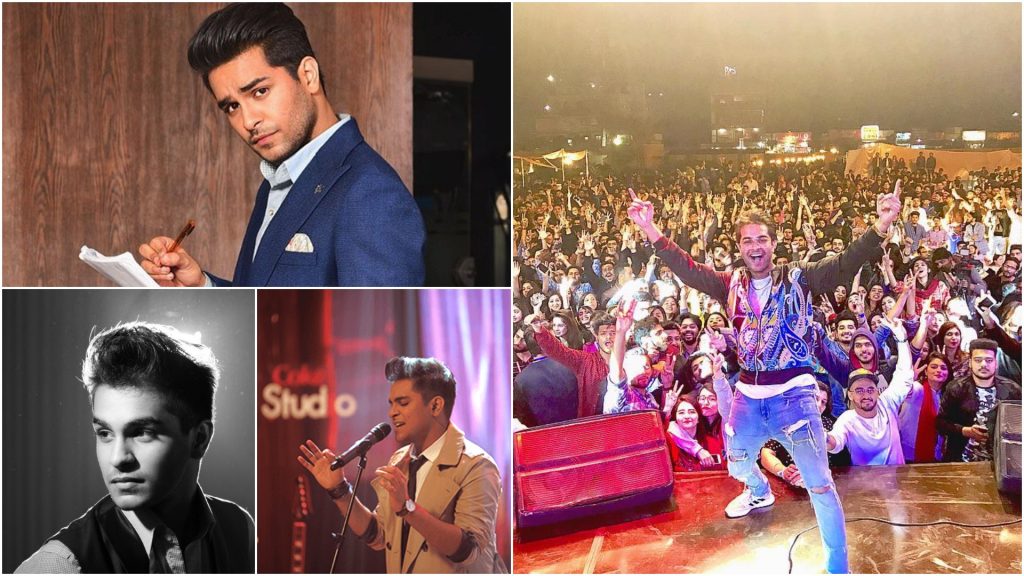 Known as Pakistan's very own Justin Bieber in his initial days, Asim Azhar has come a very long way to prove that he's here to stay.  Shedding off Bieber's shadow, he is now simply Asim Azhar, one of the most popular musicians that the industry has right now!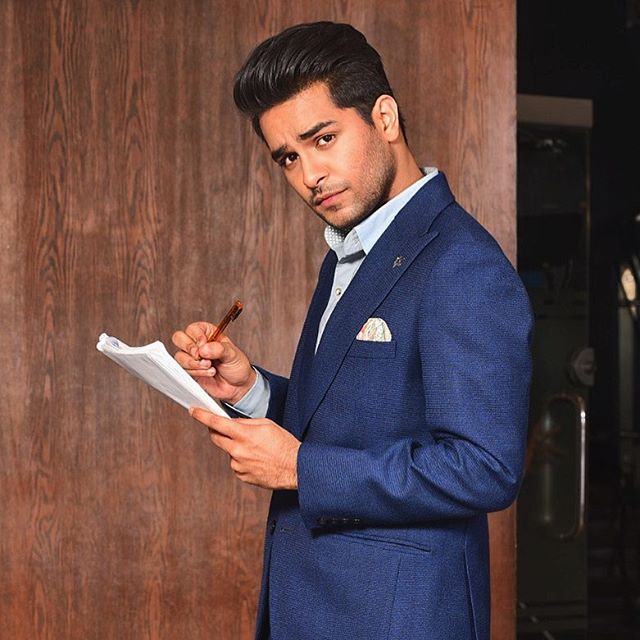 Asim Azhar was always fond of music and only very recently he revealed that he was the voice behind some of our absolutely favourite jingles like the Dairy Milk's 'kitna maza aye ray' and 'Cocomo mujhay bhi doh.'
Asim built his music career by uploading covers of famous English songs to YouTube, his first one being a cover of Flo Rida's Whistle:
The appreciation he received from his initial cover, Asim then put up a cover of Ed Sheeran's The A Team:
And soon after, directed under Khayyam, Asim uploaded the video to his very first single Sunlay which became an instant hit:
And there has been no stopping him since then, song after song, video after video, Asim was known as Pakistan's very own Justin Bieber:
In 2014, he released his song Mahi Aaja, which later became his entry into Coke Studio:
By 2015, Asim was quite popular amongst the younger lot:
It was in 2015 that Asim debuted on Coke Studio Season 8 with Hina Ki Khushbu:
Asim the stepped into singing OSTs in 2016 with Saajna, one of our favorites to date:
It was in 2016 that Asim Azhar made his second appearance on his Coke Studio Season 9 along with Momina Mustehsan with Tera Who Pyar which sits on 133M views on YouTube right now:
Asim Azhar then came back in Coke Studio's season 11 with his original, Mahi Aaja:
In the meanwhile, Asim also tried his hand on acting and made his debut along side Hira Mani and Hina Altaf in Pagli:
Having a ton of fans in India, Asim released Jo Tu Na Mila under VYRL records featuring Iqra Aziz in the video:
Asim Azhar then landed his first singing gear for movies in Superstar with Ghalat Fehmi, one of the most popular songs from the movie:
Being a great actor as he proved in Pagli, Asim also starred in telefilm Pyaar Kahani along with Hania Aamir where he proved his mettle and gathered thousands of new fans!
Asim's latest acting venture with Syra Shehroz
Asim Azhar is all set to star in a web-series next to Syra Shehroz that we just can't wait for! The two have been teasing the audience with bits and pieces from behind the scenes!
With that being said, we are proud to have a gem like Asim Azhar in the industry who has countless fans all around the world and is also an inspiration to many!