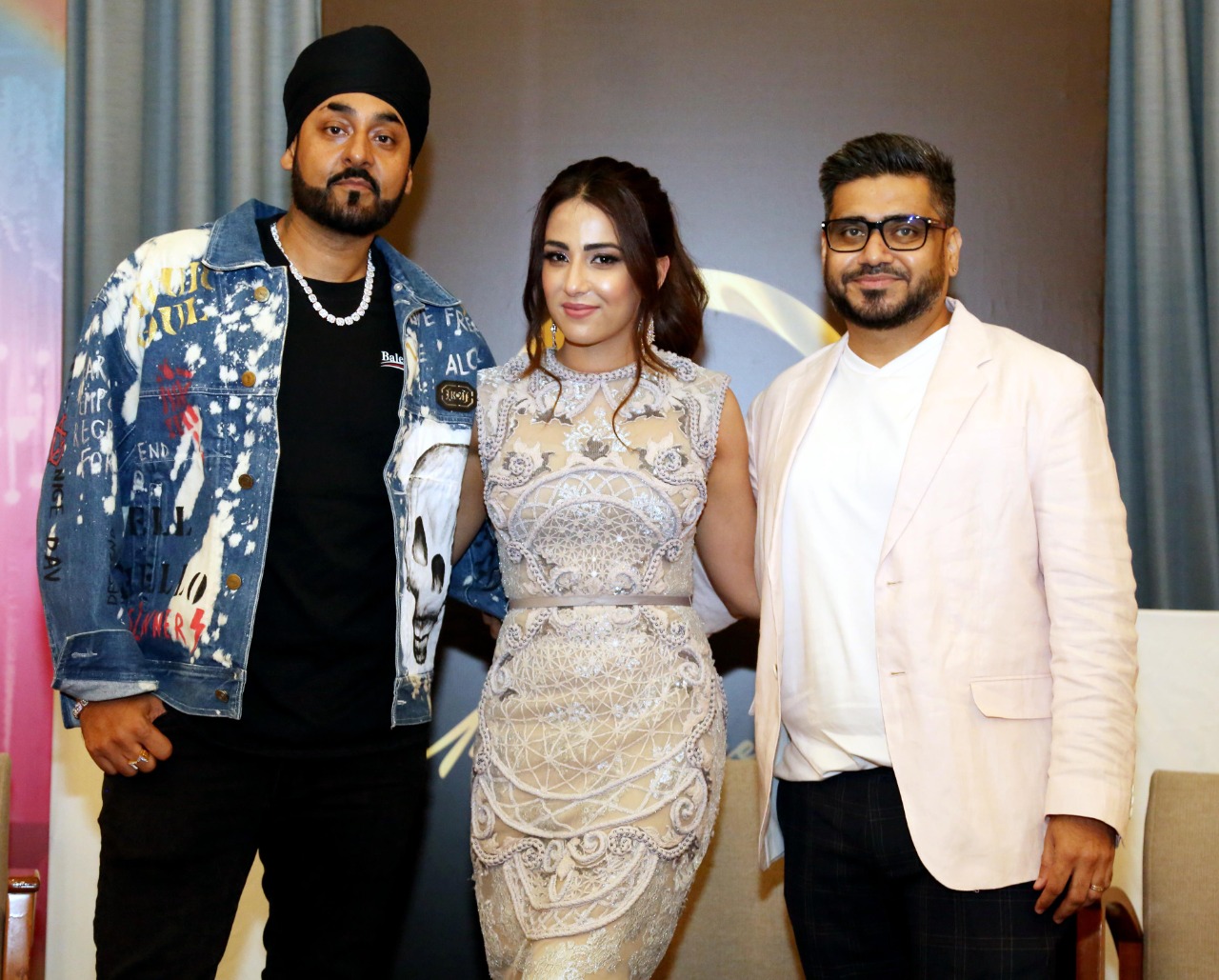 Indian origin British singer Manjeet Singh Ral a.k.a Manj Musik and UAE based Indian businessman, Ashwin Sancheti have kick-started a new international record label, "Muzik One Global". The label has now launched its first single 'Kangna' starring singer and composer Manj Musik and the ever-so-gorgeous Ushna Shah.
The single begins in the culturally rich city of Lahore where Manj is all set to perform for a wedding, his gaze meets Ushna Shah's and the two are transported back to the times they spent together in Dubai. The duo had fallen in love even though they came from two different countries. The sheer coincidence that Manj was performing for Ushna's wedding left the pair in a sticky situation. Kangna is a treat for RDB's lovers and those who love listening to Punjabi hip-hop, the song has been sung and composed by Manj Musik himself.
A passion project of Muzik One Global, the first single Kangna has already racked up a whopping 5.5 million views on Manj Musik's official Youtube channel.
In an exclusive interview, Manj Musik, the singer spoke about the experience of shooting in two locations for a song, Lahore and Dubai, He was all praises for Lahore where he shot a song for the first time and mentioned,
 "Lahore was an experience in itself, I love the food there, all my friends are there and it was a great experience shooting with the local crew and first time shooting there, compared to Dubai where you have all this highlife, the weather and the palm trees. Both were really fun in their own way."
The new label Muzik One Global is focussed on bringing talented musicians of the east and west together for collaborations, making music that appeals to a global audience. Manj talks about the record label bringing together the two countries, India and Pakistan that have been on a constant conflict since years and bridging the gap.
Manj says, "The inspiration behind this song was to bridge the gap between India and Pakistan, to create love in between each other through music. It is important for collaborations across the border as it is the only way we can push our culture abroad."
Pakistani actress Ushna Shah stars alongside Manj in 'Kangna' as his love interest, on talking about Ushna and the experience of working with her in the music video, Manj was all praises for the starlet, here's what he had to say about her:
"Working with Ushna went very well, she is very attentive, prompt for the shoot and she gave her 150% rather than 100% for the video. She was a pleasure to work with"
Manj Musik has been synonymous in the music industry and was RDB's lead vocalist, having worked with major mainstream artists globally including, Akshay Kumar, Raftaar, Snoop Dogg, LMFAO, TPain, Sean Kingston and many more. He has also bagged the Best Urban Single for 'Swag Mera Desi" at Brit Asia Tv Music Awards. Manj shares his experience of working with mainstream artists with us,
"I got to learn a lot from them, how they work as an artist, how they work in a studio and on their music videos. Working with Akshay was exciting and he is like a brother who teaches how to deal with situations on a daily basis."
What's Next for Manj Musik?
Discussing his future projects, the vocalist talked about taking his record label, 'Muzik One Global' to a bigger scale by helping talented singers out with a smaller audience by promoting their songs on the platform.
He further added, "I have more songs coming out for Bollywood and some singles too, I am now pushing my son who has his first single coming out, he is 15 and will soon be entering the Hip-Hop market, you'll be hearing a lot more of him."