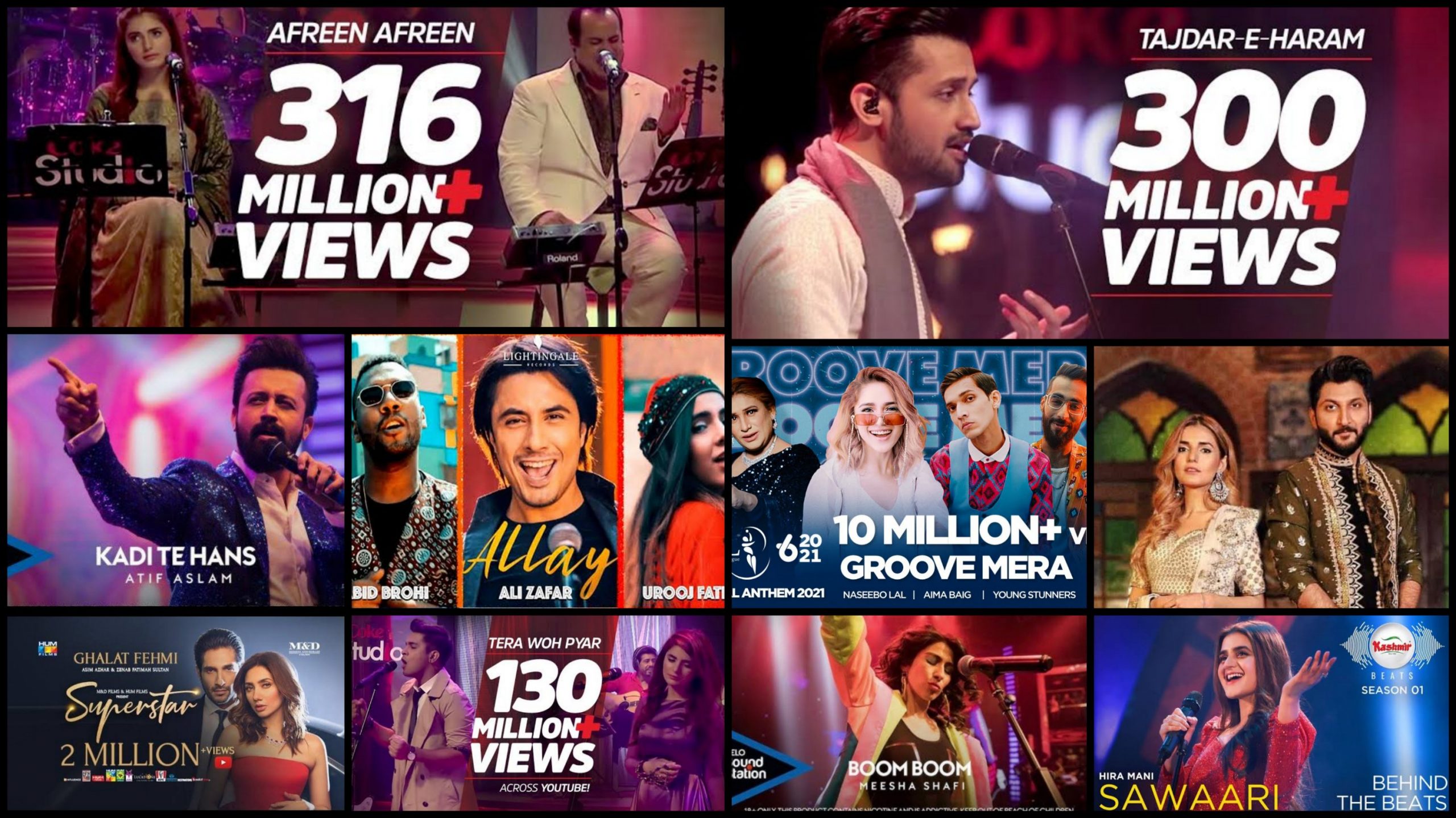 Say whatever you want but no other industry can match us when it comes to churning out great music. Not only is our music popular in our country, but it's loved and praised even across the border. And today we're taking a look at 20 most viewed songs on Youtube!
1. Afreen Afreen – Coke Studio Season 9
A song that remains an iconic Coke Studio feat and sitting at 317M views, do we need to say more?
2. Tajdar-e-Haram – Coke Studio Season 8
Reigning at 301M views we have none other than Atif Aslam's rendition of Tajdaar-e-Haram.
3. Tu Kuja Man Kuja – Coke Studio Season 9
A qawwali that most of us often find solace in and the numbers speak for themselves, sitting at 146M the qawwali takes you on a journey!
4. Tera Woh Pyar – Coke Studio Season 9
Taking the internet by storm, this duet by Asim Azhar and Momina Mustehsan is currently at 146M!
5. Baari – Bilal Saeed and Momina Mustehsan
Sitting at 105M views we have the iconic Baari which fans still love listening to despite the second instalment!
6. Uchiyan Deewaran – Bilal Saeed and Momina Mustehsan
Sitting at 29M views, the second and very recent instalment of Baari has fans falling in love!
7. Ghalat Fehmi – Superstar
Sitting at 21M views, Ghalat Fehmi has made its way back to the charts after netizens across the border fall in love with the song!
8. Allay – Ali Zafar ft. Urooj Fatima and Abid Brohi
Reigning at 18M views, we have the fun-filled number Allay and the numbers just keep growing!
9. Kadi Te Hans Bol – Velo Studio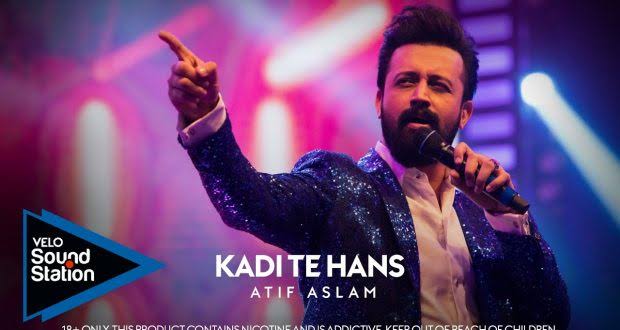 Sitting at 16M views we have Atif Aslam and his remake of the iconic classic Kadi Te Hans Bol Ve and people are obsessed with it!
10. Khel Jamega – PSL 2
Ali Zafar's anthem for the second season of PSL still remains the most viewed PSL anthem of all time!
11. Groove Mera – PSL6
Despite the backlash, this year's PSL anthem sits at a whopping 10M views and rightfully so because the anthem grows on you!
12. Boom boom – Velo Studio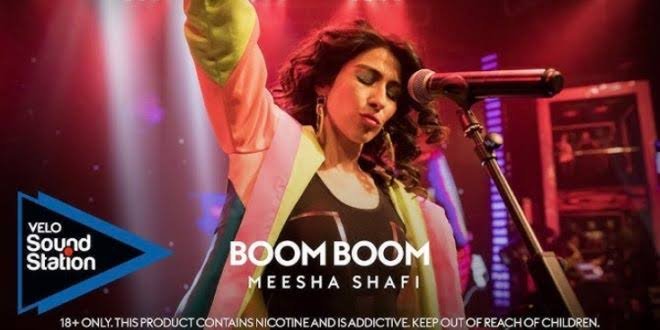 At 9.7M views, paying tribute to Nazia Hassan, Meesha Shafi killed it with her rendition of Boom Boom and people are living for it!
13. Gagar – Velo Studio
Sitting at 6.3M views, Umair Jaswal's Gagar has quickly become one of the most popular dance numbers this season!
14. Te Quiero Mucho – Velo Studio
Garnering 6M views, Aima Baig's Te Quiero Mucho is a definite crowd pleaser!
15. Sawaari – Kashmir Beats
A treat for all Hira Mani fans, the quirky number Sawaari currently sits at 5.8M views and is very popular amongst vloggers and tiktokers!
SPECIAL MENTION
Jo Tu Na Mila – Asim Azhar
Even though it was released via an Indian label, Jo Tu Na Mila is currently sitting at 133M views!
What songs have you been loving lately? Let us know in the comments below!