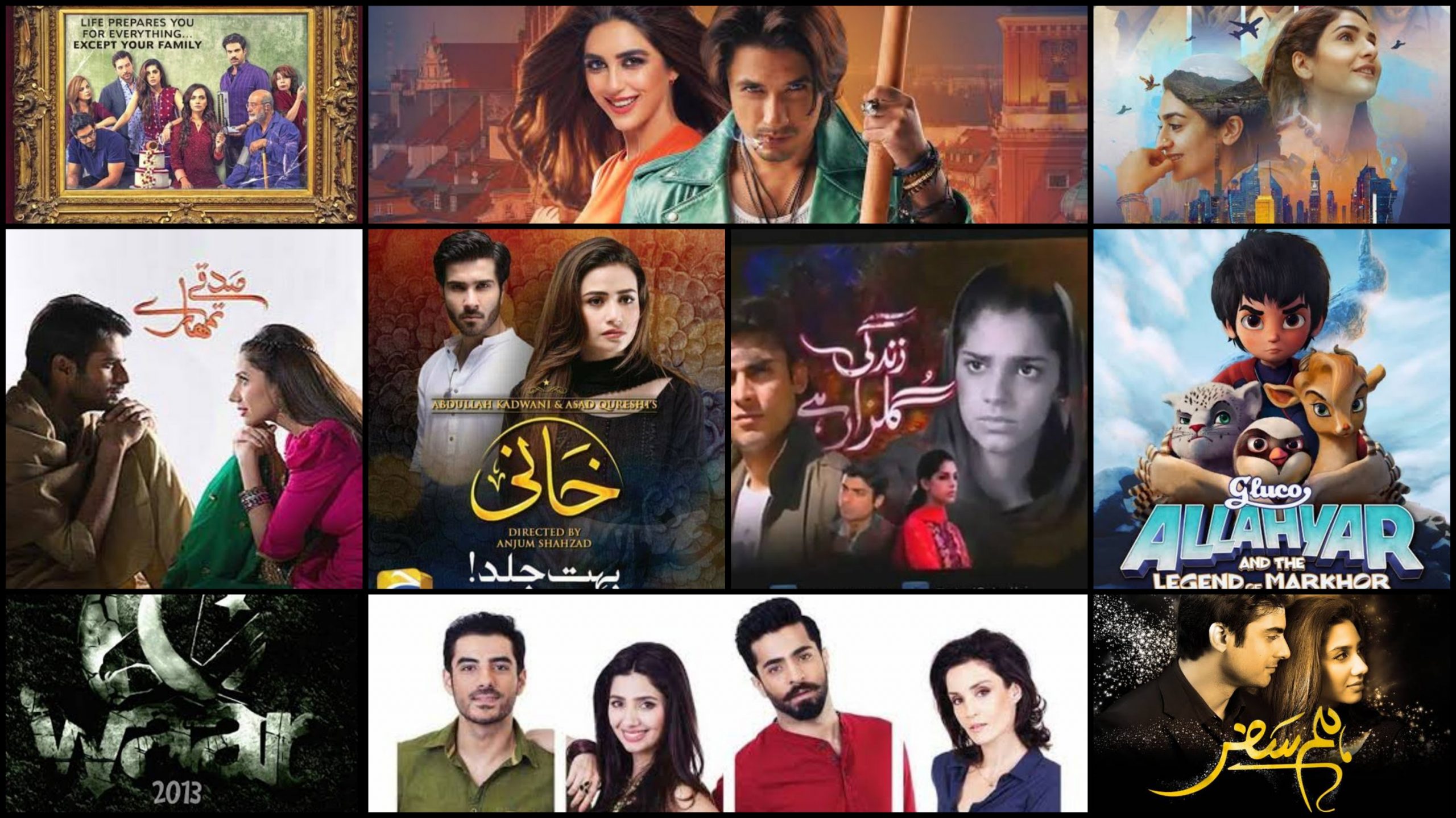 Spending quarantine time is getting difficult for many. While stepping out to kill the boredom is not a choice anymore for most, staying indoors and enjoying Netflix shows and movies is safer option. Here, we've got you a list of Pakistani movies and dramas that'll cheer you up!
1. Cake
This heart warming movie is worth every minute of your life!
2. Waar
It doesn't get any better than this!
3. Humsafar
How can you not watch Pakistan's most iconic drama?
4. Pinky Memsaab
Pinky aur uski memsaab ki kahani is not one to miss!
5. Zindagi Gulzar Hai
Another classic that you absolutely need to re-visit!
6. Allahyar and the legend of Markhor
We bet you and your kids are going to love this movie, perfect for a family movie date!
7. Teefa in Trouble
If you want to see Pakistan's finest, watch Teefa in Trouble!
8. Khaani
A story so intense, it'll tear through your heart!
9. Janaan
When an overseas Pakistani lands in Pakistan and is wooed away by the people!
10. Sadqay Tumhare
Based on Khalil ur Rehman Qamar's own life, Mahira and Adnan Malik will blow you away!
11. Zindagi Kitni Haseen Hai
When a family falls apart amidst one's passion!
12. Rangreza
Divided by class and united by music!
13. Ho Mann Jahaan
A trio we still haven't gotten over, this movie is a must watch!
14. Chalay Thay Saath
Great things are done when men and the mountains meet, and this movie is proof!
15. Dukhtar
You'd be a fool to miss this masterpiece!
16. Moor
A movie that'll open your eyes on how things are done in this country!
17. Wrong Number
A move that'll tickle every funny bone in your body!
18. Balu Mahi
This tale of a runaway bride will have you in fits of laughter!
19. 7 Din Mohabbat In
We're telling you, this movie is too cute to miss!
20. Chupan Chupai
When a minister's son is kidnapped, all hell breaks lose in the most hilarious way!
What do you plan on watching while in quarantine? Let us know in the comments below!