Guddu Shani never fails to impress us. Continuing their innovation legacy and giving back to the industry, they have launched a game-changing portal, www.gsproductions.pk. A complete online production facility for everyone. They are targeting any Photographers/Videographers, Art Directors, Producers, and businesses.
It's been just a week since the launch of this unique portal; it has started making buzz and appreciated by the creative industry.
Diva have reviewed and compiled nine reasons for you to choose GS Productions for your next assignment…
A Big Contribution To Scale Economy By Enabling Creative Industry
Most of the very talented people waste their valuable time in tedious lineups of production instead of spending the same amount of time on their creative solutions; those are relatively more profitable. This portal will automate all these small tasks, enabling them to work more and result in a tremendous increase in the creative industry's economic activity.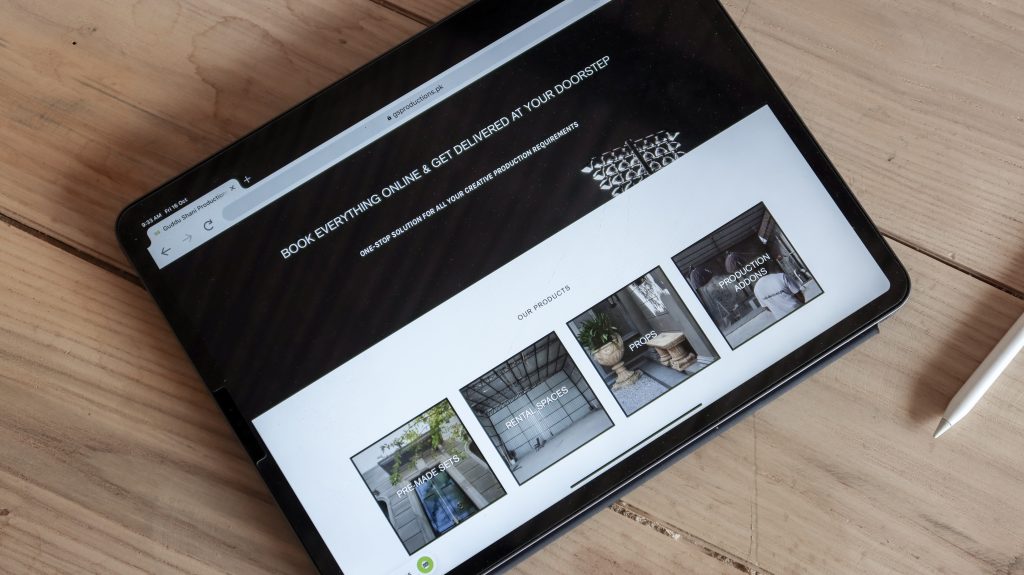 First Online Portal For Creative Productions: Book Online & Get Delivered At Your Location
Backing a hardcore physical business with technology is unique and first of it's kind. You can book and rent many items online through www.gsproductions.pk and get them delivered at your location, e.g., Props. Conventionally you have to room around the whole city to find something that suits your theme. You can easily search the keyword or search through an image in this portal and instantly see the closest match.
A Wide Range Of Products & Services
We found more than 1000 items on the website, which is quite significant to start. The assortment includes a wide range of props matching different themes, pre-made sets, rental studios, and many helpful add-ons to use creatively. While talking to the management, we realized that they would continuously be adding more items and upgrading the current ones.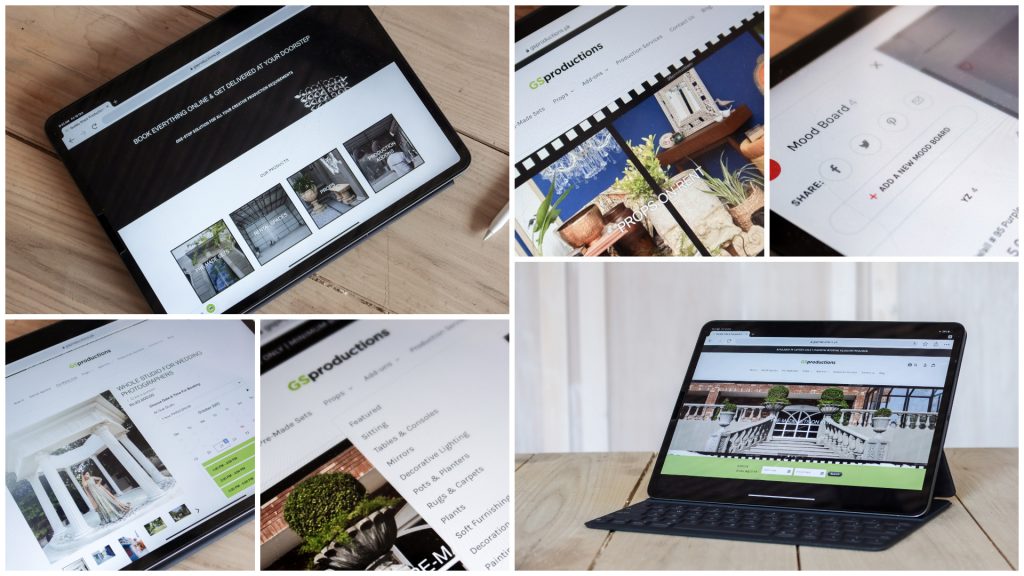 Inclusive Approach: A Dedicated Range Of Cost Effective Items For Wedding & Young Aspiring Photographers
This solution has considered an inclusive approach by addressing every business size, e.g., Wedding photographers can shoot anywhere in the studio for an hour for just Rs.20,000. The management said that they are trying to make it more inclusive by adding an hourly pricing model so that young aspiring photographers and students may also benefit from this.
Time-Saving: Packed With Productivity Tools
This portal is not just a regular E-commerce & Display website. The portal is full of productivity tools and automation that can convert your days-long job into a task of a few minutes. The features include
Keyword Search: Search any color and genre, and the tool compiles every related thing on one page
Image Search: It's just going to be the next Google Image for the creative industry because you can upload a reference image or take a picture of any item, and the Artificial Intelligent tool will compile the closest match on one page.
Built-In Mood Board Builder: You can easily add all appropriate items to your mood board right from searched pages by clicking on a heart sign given at the corner of each image. Once done, you can share your mood board instantly through email or WhatsApp.
Availability Check Tool: You can check only available items on particular dates. No need for back & forth coordination. The best suitable for last moment projects. Add your date & see what the best available to use is.
Booking System: With each product, you see a calendar. You can choose the date & time of your project. Your items are reserved only for you on your booked date. Either use it at their studio, or they will deliver it to your location.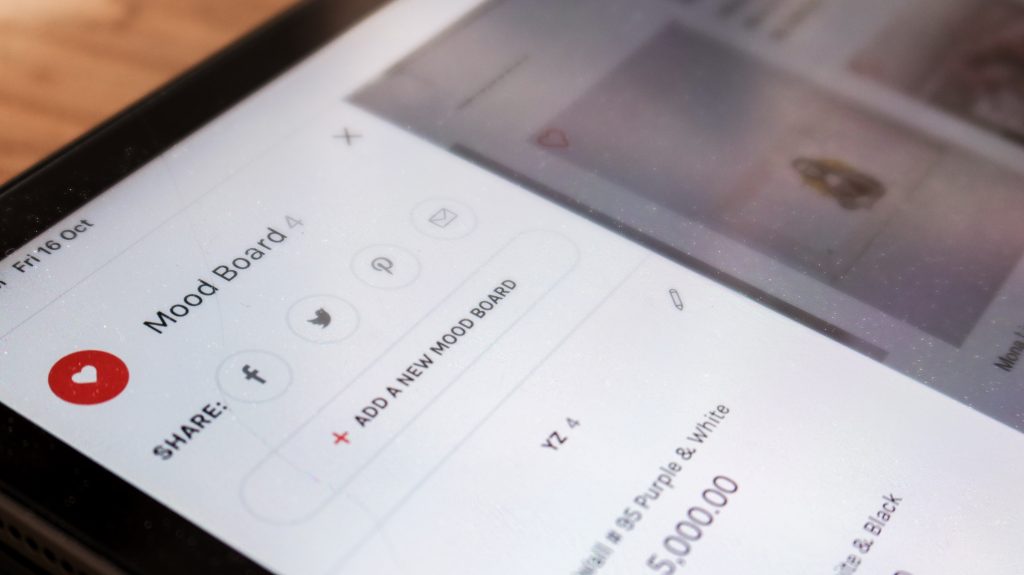 Fair & Transparent Pricing Model
The open to everyone, pricing is game-changing! Businesses would know each item's actual pricing to make it transparent and cost-effective for them as it eliminates all middle-man margins. Each item is moderately priced as per current market pricing without any additional cost of such a beneficial value-added system.
50,000 Sq. Ft. Purpose Built Facility In The Middle Of Lahore By Gurus Guddu & Shani Around The Pain Points Of Creative Professionals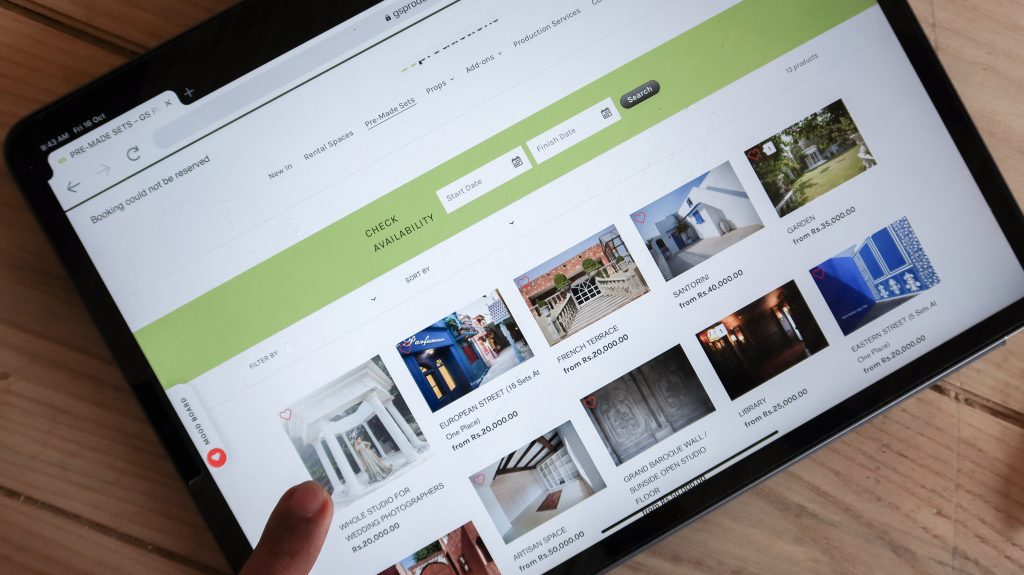 Being masters of Design Thinking and well-experienced creative professionals themselves, Guddu & Shani have developed it as a user-centered platform to resolve critical problems. Along with the platform's features, the whole of a big assortment of products & services is available to fulfill creative professionals' daily life requirements, including props and pre-made sets matching various sound quality themes that require lesser retouching time.
700+ Props, 32+ Pre-Made Sets & Indoor/Outdoor Studios On Rent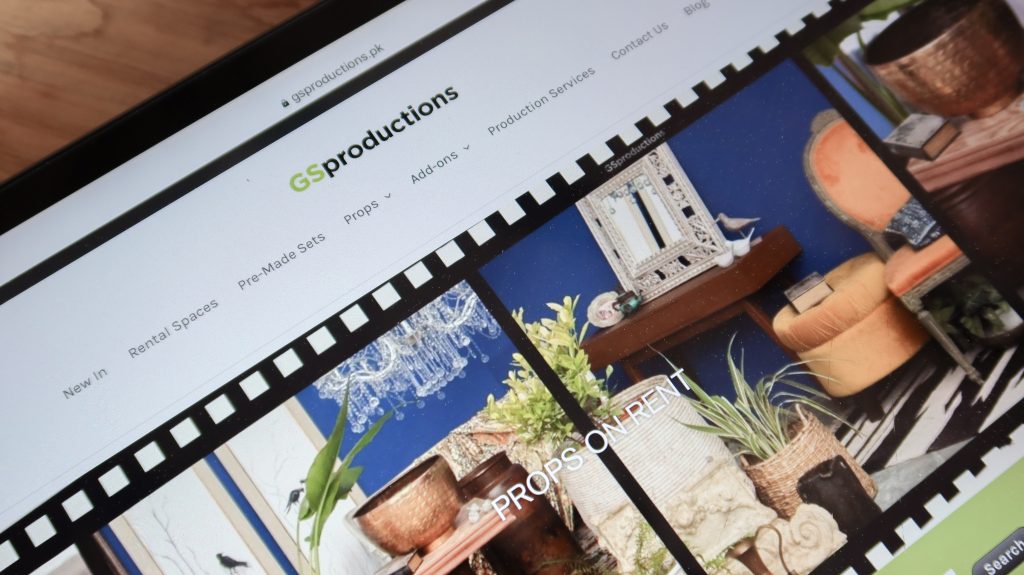 It is a massive hassle for almost everyone to find out appropriate props every day. The props library of 700+ props is quite extensive, and they are adding more almost every other day. Similarly, not everyone can afford to build new sets and have access to rent locations without line producer help. www.gsproductions.pk will eventually become one-stop to book anything for everyone.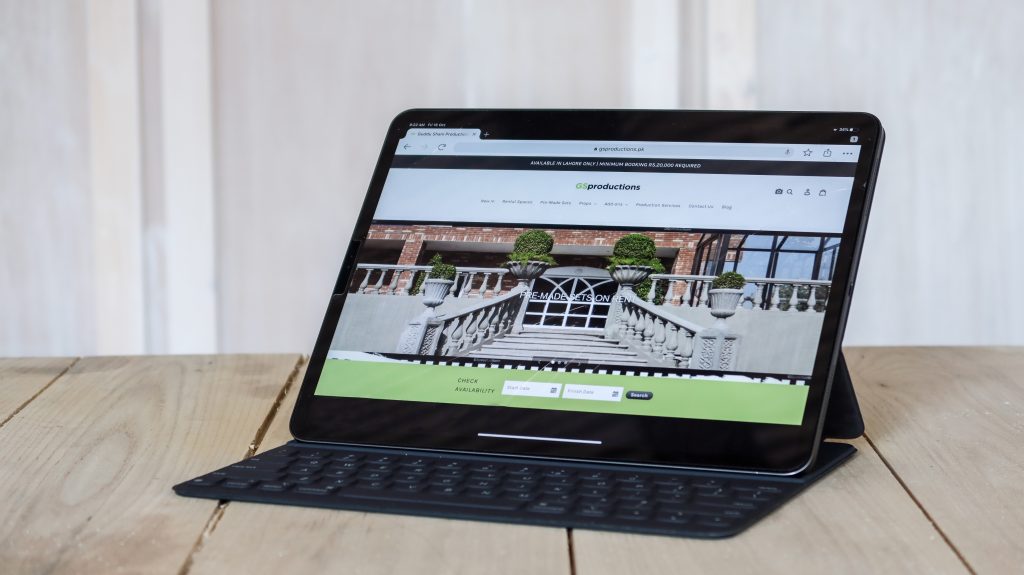 One-stop Solution For Every Size Of Creative Production: From Start To Finish & From Tiny Tedious lineups to International Productions
Added to off the rack products on rent, they are also offering customized production. There is an efficient brief builder available on the website in the Production Services section through which you can add your brief, attach your mood board/references and select which services you want them to coordinate for you. The customized solution of creative productions sounds very promising for any creative professionals because generally, not everyone in this business handles productions CREATIVELY. They certainly do due to their extensive experience of creative services previously & working globally.
We found this claim quite impressive on the website "You just send us your mood board and leave the rest to us."