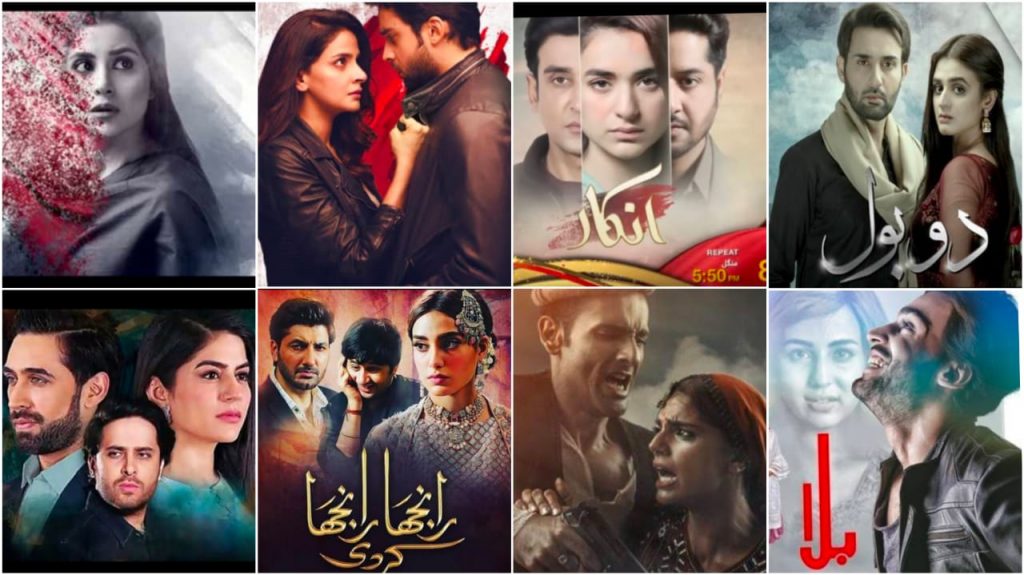 2019 has been a great year for dramas, we have some of the best Netflix-worthy dramas airing at the moment and many that have ended! Here are some of our favourite dramas that you might have missed and may want to catch up on!
Cheekh
A drama that had us all wow-ed portraying the elite using their money and sources to manipulate legal processes in an attempt to cover up their barbarity.
Ranjha Ranjha Kerdi
A drama that took the social media by storm, be it memes, cute scenes or raising awareness on mental health, this drama has it all!
Do Bol
The drama which had everyone going crazy over it!
Khaas
A drama that many women can take lesson from!
Balaa
A drama that will change your perspective on so many things!
Deedan
A drama that revolves around the struggle of two girls as they try to get rid of the tradition where girls are treated like a commodity.
Surkh Chandni
A drama based on a reality that no one wants to accept, an attempt to raise awareness on acid attack victims and what they go through.
Anaa
A sotry about how animosity between two families can cause so much pain!
Inkaar
A drama that stresses on the importance of NO and consent!
Yaariyan
A drama that tackles the consequences of mis-read situations and lack of trust.
Ruswai
Ruswai depicts how a tragedy can change relationships and people's perception of the victim.
Meray Paas Tum Ho
Pretty sure no one is missing this drama already but just in case anyone is, you need to start watching this drama!
Ishq Zah-e-Naseeb
Another drama that will be remembered for years to come with its portrayal of split personality disorder and misfortune!
Alif
A drama that will hit too close to home and will make you question yourself and your priorities!
Ehd-e-Wafa
A drama that revolves around a group of high-spirited friends who help, support, and enjoy one another's company as they overcome the hardships in their life.
Which dramas have you watched out of the list? Let us know in the comments below!