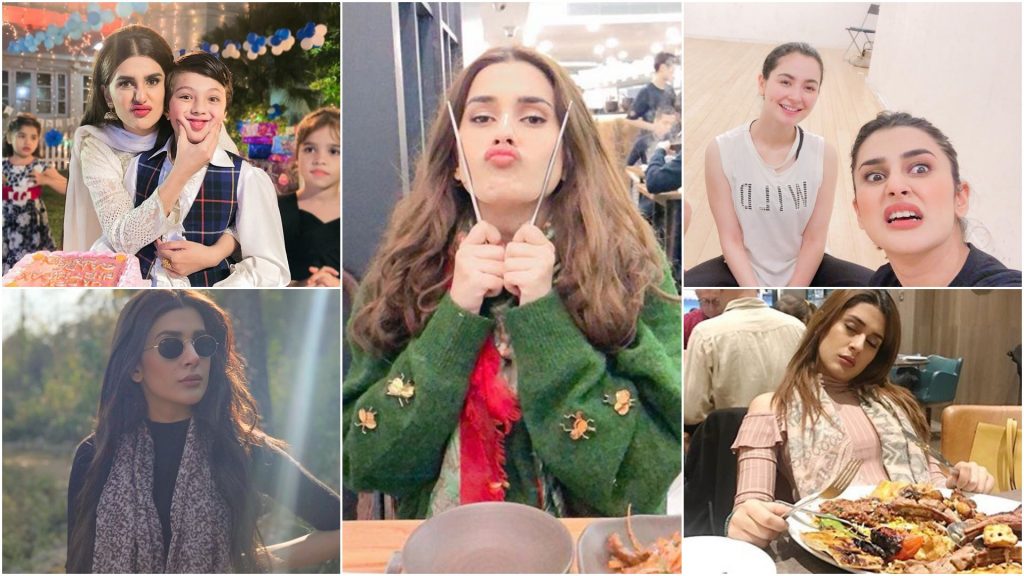 Apart from her great acting skill, Kubra Khan's bubbly personality is what sets her apart from many others of the lot! Be it choosing fries over guys or doing anything to get the best pictures of your friends, here are 10 times we related to Kubra on a level we haven't related to anyone else!
When food is bae and food comas are real!
THAT IS DITTO US!
When at a makeup store, she can get a little out of control like all of us!
She's in awe of Ahmed Shah and his iconic peechay dekho dialogue!
Hazaar khwahishein aisi, Kubra aur humari!
When music hits her right in the feels like us!
Whenever she sees them cute cheekums, she squishes them!
When executed the flossdance so effortlessly and then gravity came in!
Like all of us, Kubra too tried being the salt bae:
Like all of us, Kubra has bad picture days too!
Can you relate to Kubra? Let us know in the comments below!