The Pakistani music industry is a treasure trove of talent, and all the top singers this country has produced are proof. However, amidst them all, only a few who have gone beyond just their mellifluous voices and shown their stylish style to the world! One such example is Atif Aslam, who has not only proven his mettle in the recording studio but has also come out as a shining example of a glamorous superstar!
But, who exactly is behind creating a fashion icon out of Atif Aslam, lately? Mohsin Naveed Ranjha, of course!
From his pure, sleek and quirky looks for Coke Studio to the dapper intricacies for global events, MNR has been responsible for making Atif the standout star that he is, and that's why Diva has him on our radar today!
What such moments and looks of Atif Aslam by Mohsin Naveed Ranjha did we love the most? Here's the lowdown…
When Atif Showcased Purity in His Style
Keeping it simple and crisp, Atif looked super graceful in Mohsin Naveed Ranjha's design for the Asma-Ul-Husna video for Coke Studio.
When Atif Rocked An Embroidered White Ensemble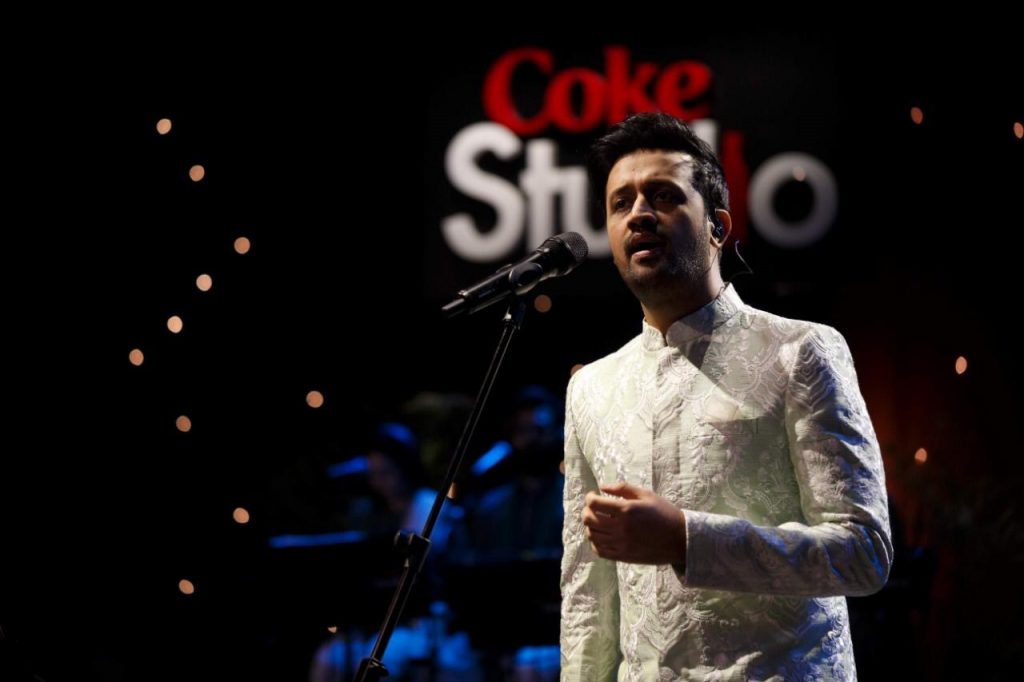 No one can carry a beautifully-intricate embroidered Jodhpur jacket as Atif can, and he proved it in this MNR ensemble for Hamd recitation, which he performed on Coke Studio.
When Atif Gave Us Dulha Goals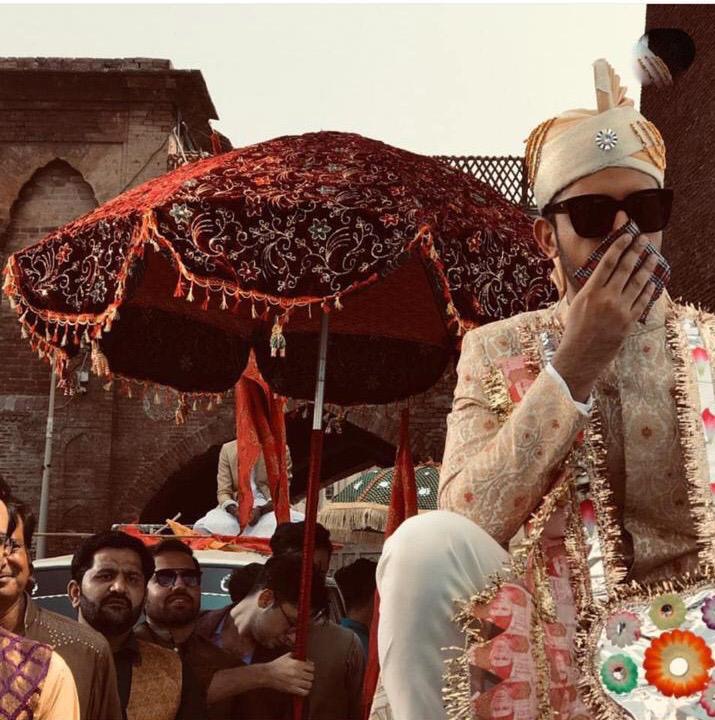 Sporting a traditional Dulha look for the Coke advertisement, he beautifully carried the look MNR provided him in hues of earthy tones!
When Atif Made Pakistan Proud in Dubai in an All-Black Ensemble!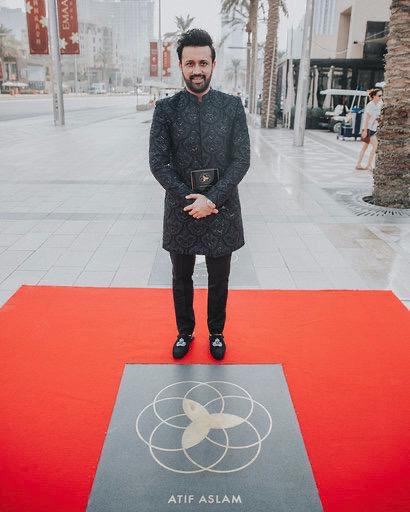 It was a matter of pride for the whole of Pakistan when Atif was unveiled as one of the names on The Dubai Stars, and he looked brilliant posing with his name in all-black look provided by Mohsin!
When Atif Left Everyone Wanting More of His Tribal Looks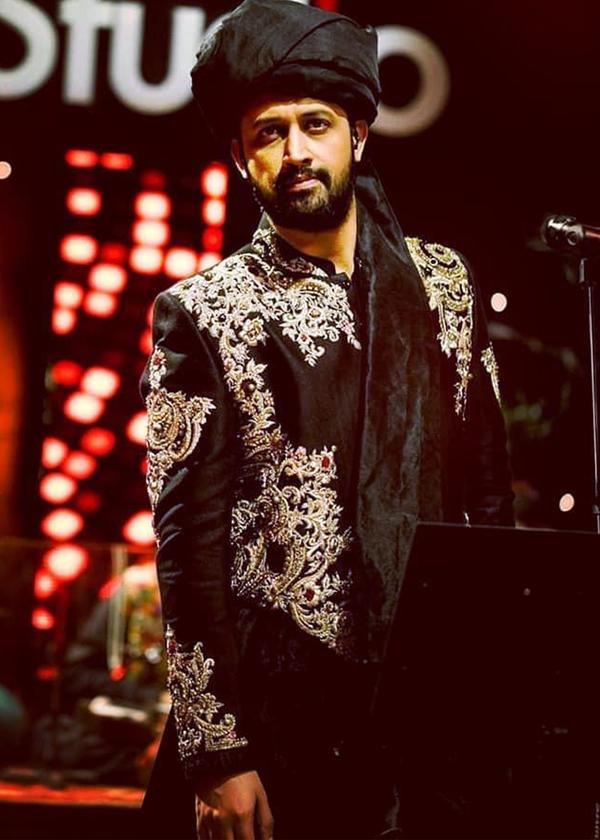 We can never get over how effortlessly Atif Aslam can carry ethnic looks and this Baloch inspired outfit by Mohsin Naveed Ranjha for his song Mubarak Mubarak on Coke Studio just did wonders.
When Atif Represented Pakistan's Rich Fashion Heritage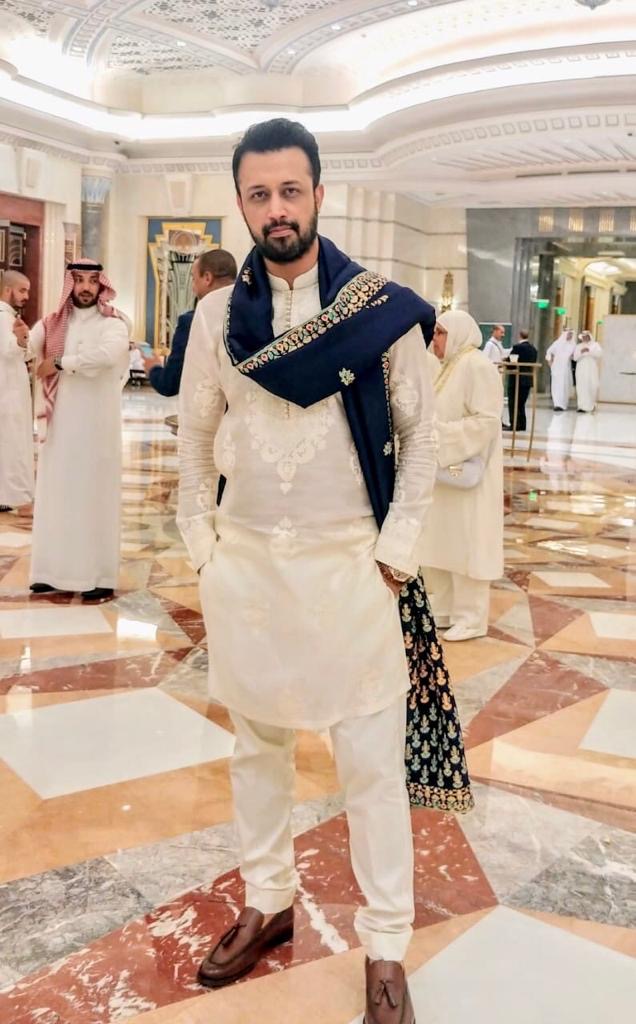 Atif has brought Pakistan immense pride with his success all over the world, and this photo from a dinner hosted by a Ministry of Saudi Arabia is proof! He did wonders with a MNR matka silk block printed chadar, and a hand-loomed cotton net Kurta with doori work on it.
When Atif Taught Everyone How To Do Wedding Fashion Right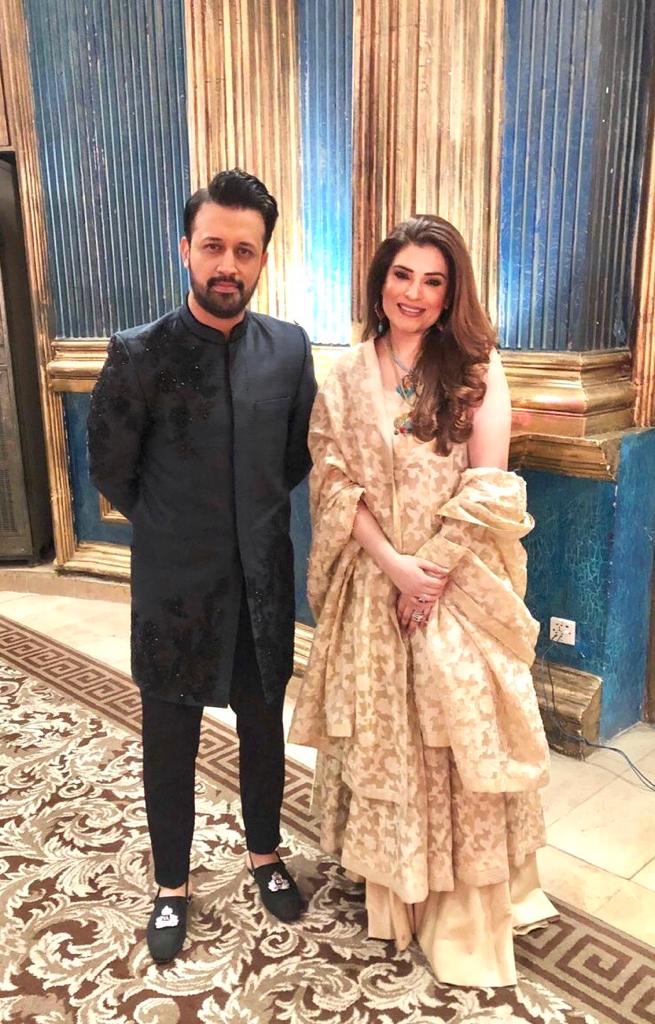 Big fat weddings in Pakistan are the norm, and usually, people overdo it! But, never Atif Aslam! He's always dressed up perfectly for the occasion, and this understated yet edgy ensemble by Mohsin Naveed Ranjha that he is sporting is proof!
When Atif Looked Like Royalty To Meet The Duke & Duchess of Cambridge!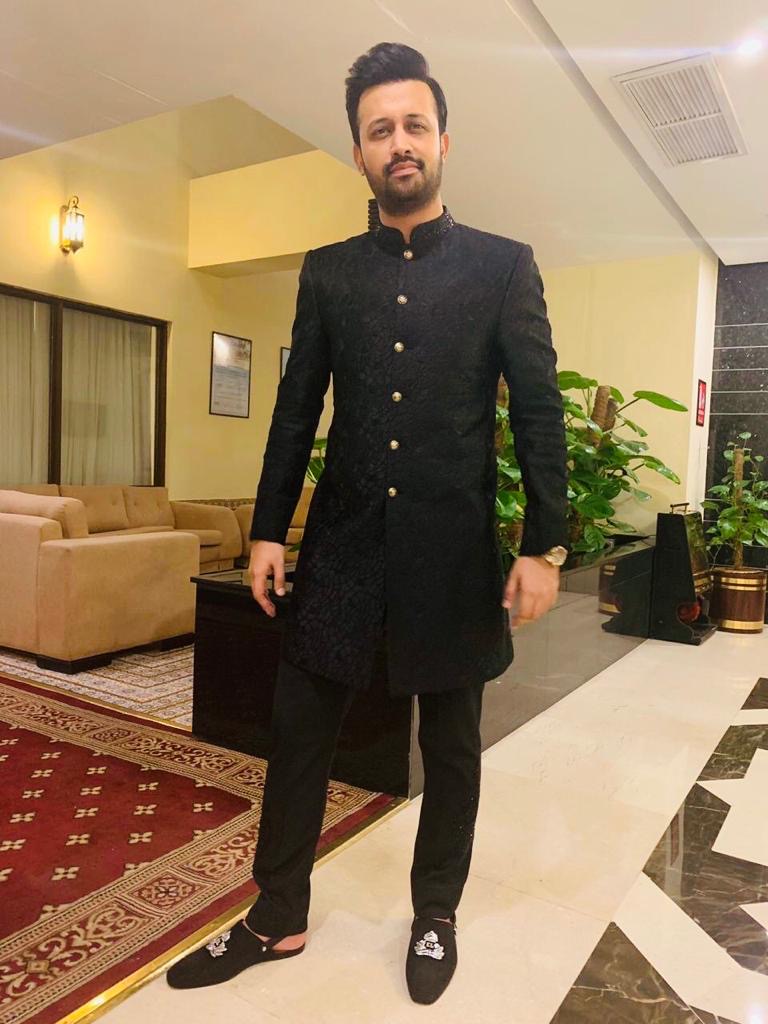 It was a delight when British royalty, Prince William & Kate Middleton met with Pakistani music's royalty, Atif Aslam, and he looked that part perfectly in a sleek black Jodhpur jacket by MNR!
When Atif Made Ruby Red Look Even Better!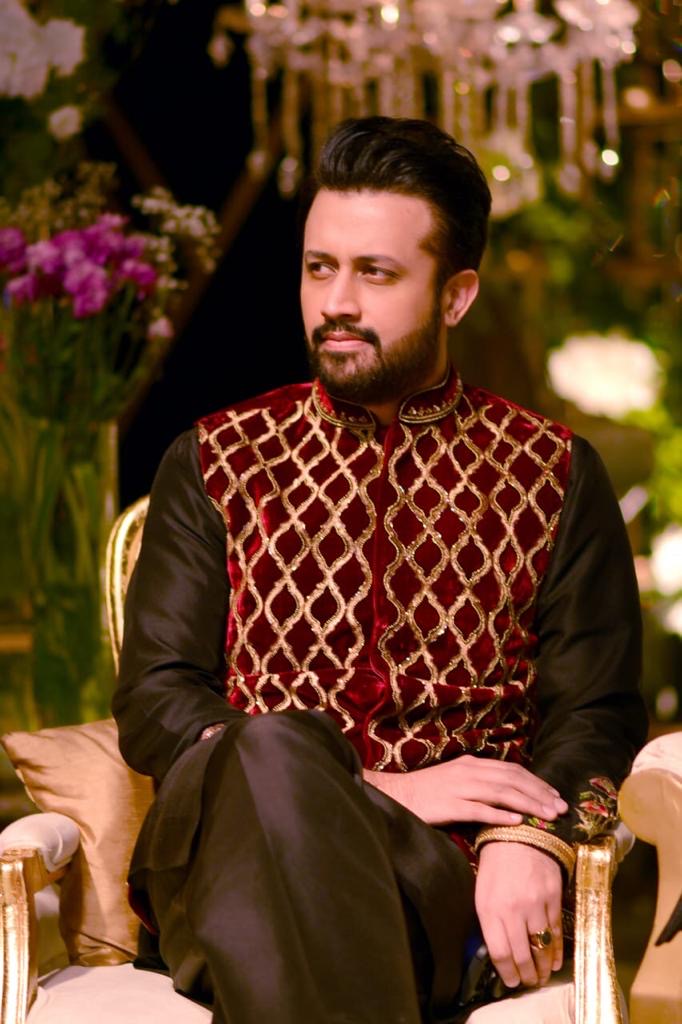 Jewel tones are always a delight to look, and this velvet block printed Jawahar jacket is a sight for sore eyes! Added with the silk Kurta with intricate hand embroidery on sleeves, and it looks like the perfect outfit by Mohsin!
And Finally, When Atif Posed With Mohsin & Abubakar Naveed Ranjha,  who made him their brilliant muse!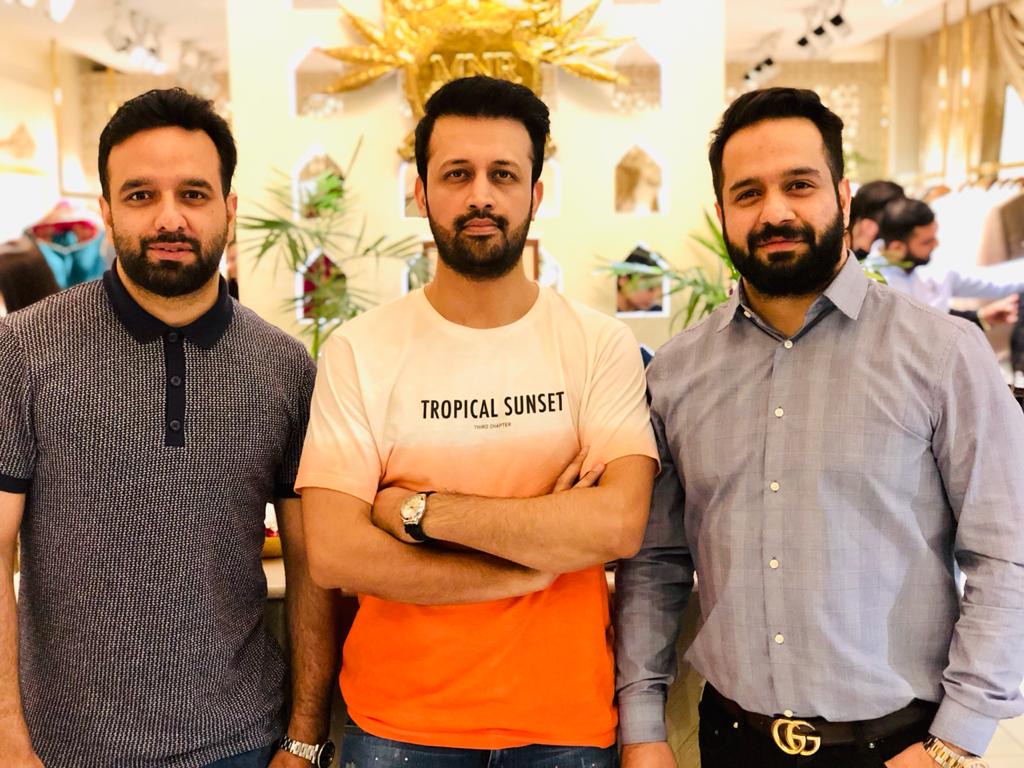 The designer and the muse are always two sides to a story, and here both have proven they can work together perfectly! Be it the duo of brothers, Mohsin and Abubakar Naveed Ranjha or Atif Aslam, they just create the perfect equilibrium.
If you want to check out more looks like these you can check their Instagram here, whereas if you'd also like to shine like Atif, you can check out their collection on their website here.
Which look is your favourite? Tell us in the comment section below.