Amidst the many narratives seen on our television screens already and the countless dramas that are about to start, there are only a few that have managed to grasp the audiences and keep them glued to their seats like those which 7th Sky Entertainment has created.
The brainchild of Abdullah Kadwani and Asad Qureshi, the production house has soared to new heights with each project that they have their Midas touch on, and in the last few years, they have proven why they are the names every star approves of.
From becoming the content kings to proving TRPs are something they have in the palm of their hands, 7th Sky Entertainment has done it all so effortlessly and that's why they are on the Diva radar today!
What do we love about them? We have the lowdown…
Them Becoming One of The Largest Independently-Owned Production Houses in Pakistan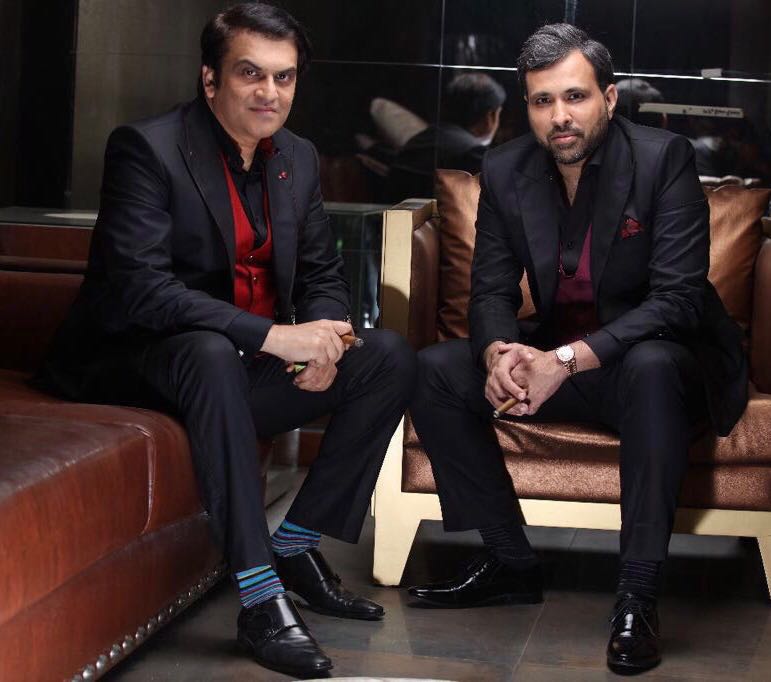 Abdullah Kadwani and Asad Qureshi, with their brilliant leadership, changed the face of entertainment in Pakistan and swiftly became one of the largest independently-owned production houses in the nation. They don't just associate themselves with one television channel or conglomerate, and have proven that they are the master players in this game!
Them Taking GEO to New TRP Heights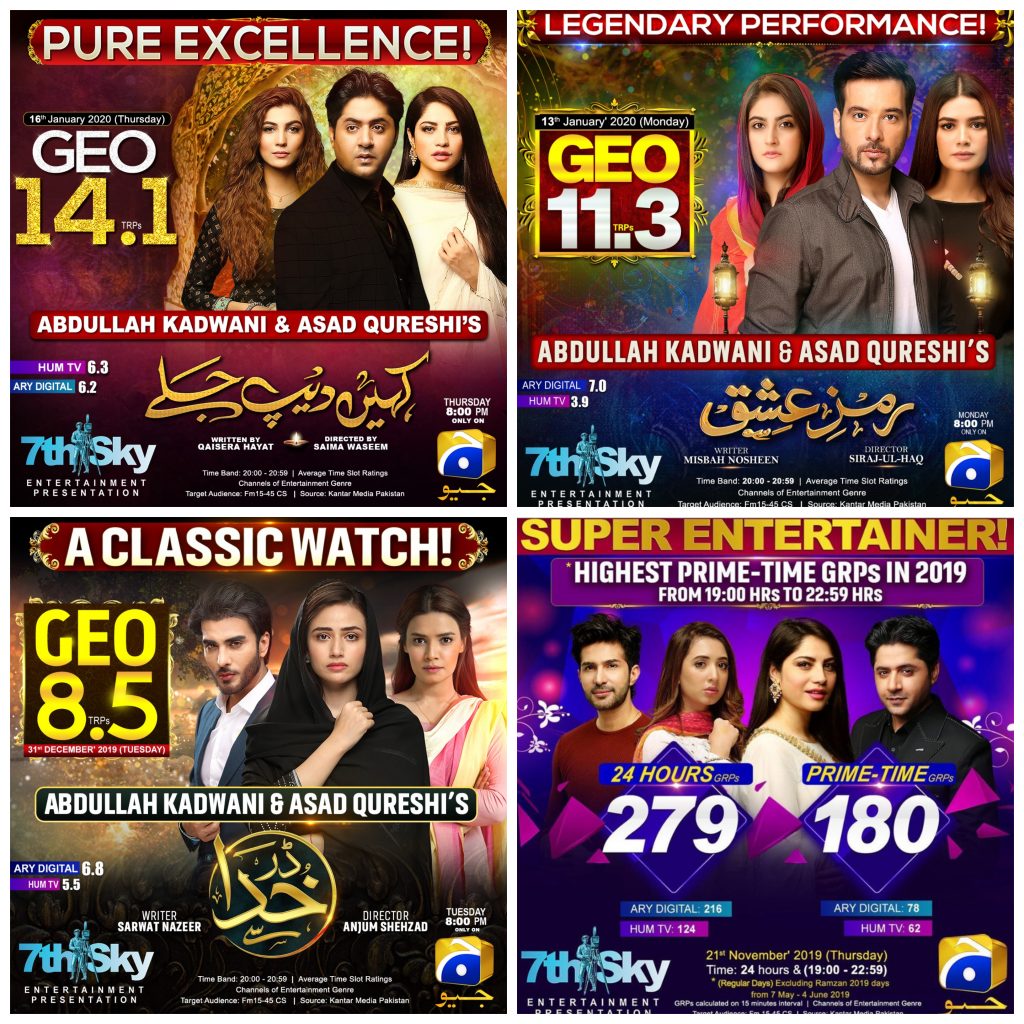 Their alliance with GEO in 2018 proved to be one of the most fruitful for the conglomerate, and in the last year and a half, things at the channel have seen a 180 degree change. Their standing in the entertainment ratings now stands at the top tier, and today, GEO can easily boast to be at number one once again thanks to the 7th Sky Entertainment's shows it has on air!
Their Impact on Narratives in Pakistan
7th Sky Entertainment has been one of the most impactful production houses in Pakistan, and that's a fact. They were one of the firsts who did away with the generic saas-bahu content that had plagued our screens and were able to bring in new ideas and genres for the audiences to enjoy and understand.
Their Ability to Take Khaani to Massive Successes
2018's most talked about and watched drama, Khaani was the gamechanger for Pakistani narratives that the audiences were craving for and 7th Sky Entertainment understood that completely. It made the actors of the show, Sana Javed and Feroze Khan into stars overnight, and to this date, Khaani remains one of the only Pakistani shows on platforms like Netflix which has garnered international attention.
Their Trendsetting Marketing and Promotional Styles
Marketing is the key for any content to soar to new heights in today's day and age, and no one understands this better than Abdullah Kadwani and Asad Qureshi. They have set examples with their promotional skills and took social media by storm by the massive plastering of their content all around, which created instant talkability for their shows! Take note, that's how you do it!
Their Star-Making Abilities
While Khaani was one of the first few examples of the production house's star-making abilities, it only grew bigger from that. They are not only individuals who take big stars, but they are also huge in bringing relatively new faces to the public eye and making them into huge stars! Be it Amar Khan in Dil e Ghumshuda or Komal Aziz in Dil e Berehem, they became household names after their shows!
Them Becoming The Vessel for GEO to Bring Stars To Their Platform
7th Sky Entertainment's partnership with GEO bore even more fruit for the channel as for the first time, the channel was able to work with celebrities who in the past had only associated themselves ARY and HUM in dramas. From Feroze Khan, Ahsan Khan, Mikaal Zulfiqar and Imran Abbas to Imran Ashraf, Sajal Aly, Neelam Muneer, Sana Javed or Hira Mani, they all came to the GEO screen thanks to 7th Sky!
Their Experimentation With Content Timings
One of the biggest experimentations that the production house was successful in doing was to turn a regular drama serial, Bharosa Pyar Tera, which was not a soap opera, into a drama that aired five times a week! It not only proved that content is king but also brought forward the highest ratings GEO had ever seen for its entertainment channel!
Their New Thinking in Ramadan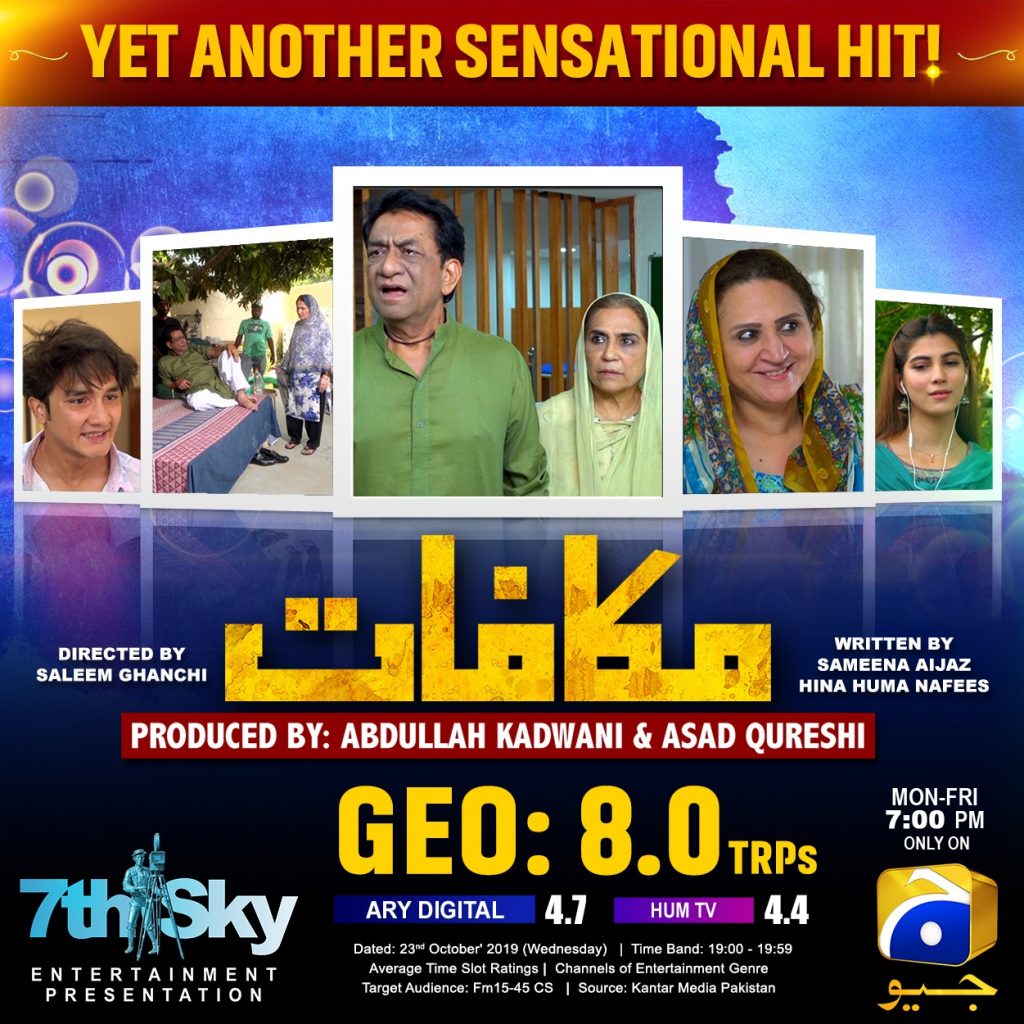 In 2019, the production house also helmed a one of its kind project, Makafaat to go on air. Featuring different short stories on societal evils with the blend of karma, it aired during the month of Ramadan and received a great response from the audience for the soul-shaking and inspiring content. The critical acclaim and praise led on to the show being renewed for a second season and was a breath of fresh air from all the live transmissions.
Their Myriad of Content
They have pioneered an entire genre of television content by mastering the art of storytelling that became popular not only amongst the masses across the country but also amongst the South Asian populace worldwide. The diverse stories, engaging plots, and dramas that range on a sea of genres, 7th Sky Entertainment, have the highest number of dramas on air at the moment.
Have anything to add to the story? Tell us in the comment section below.