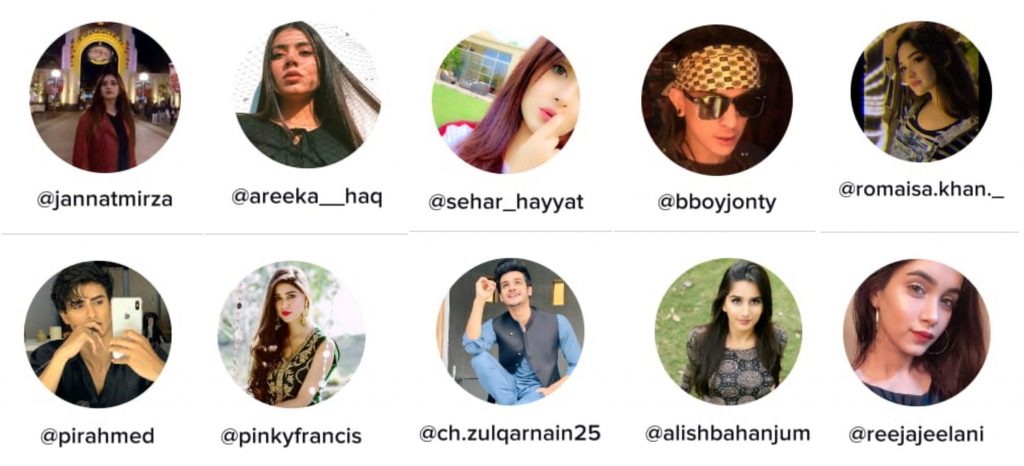 Tik tok has taken the internet by storm all around the world and Pakistan is no exception! Today we're revealing the top 10 Tik Tok stars in the country, stay tuned to find out if your favourite tik tok star made it to the list!
Jannat Mirza
Jannat Mirza's popularity for TikTok has even reached the Japanese advertising agencies, where she has also received offers to serve as a model in Japanese advertising.
Areeka Haq
We love and stan a girl who reigns millions of hearts in Pakistan!
Pinky Francis
Her comic personality and spot on lip sync videos will win you over!
Zulqarnain Sikandar
Zulqarnain is on a mission to tickle every funny bone in your body with his hilarious little videos!
Alishbah Anjum
If you love fun and chirpy tik tok videos then Alishbah is your girl to follow!
Reeja Jeelani
Reeja is not only a tik tok queen but she's been making the same kind of videos since Dubsmash and has quite the following!
Pir Ahmed
You can always count on Pir Ahmed  to give you the much needed dose of laughter any time you need it!
Sehar Hayyat
She's funny, she's stunning and she's got a great personality that is reflected in her videos!
Nouman Rizwan Khan
We love a man who knows his music and Nouman is exactly that! He uses songs to explain the plot in his videos and is almost always working with songs in his videos!
Romaisa Khan
The gorgeous Romaisa is known for her funny tik ton videos with lip syncs on point!
Who's your favourite Tik Tok star? Let us know in the comments below!