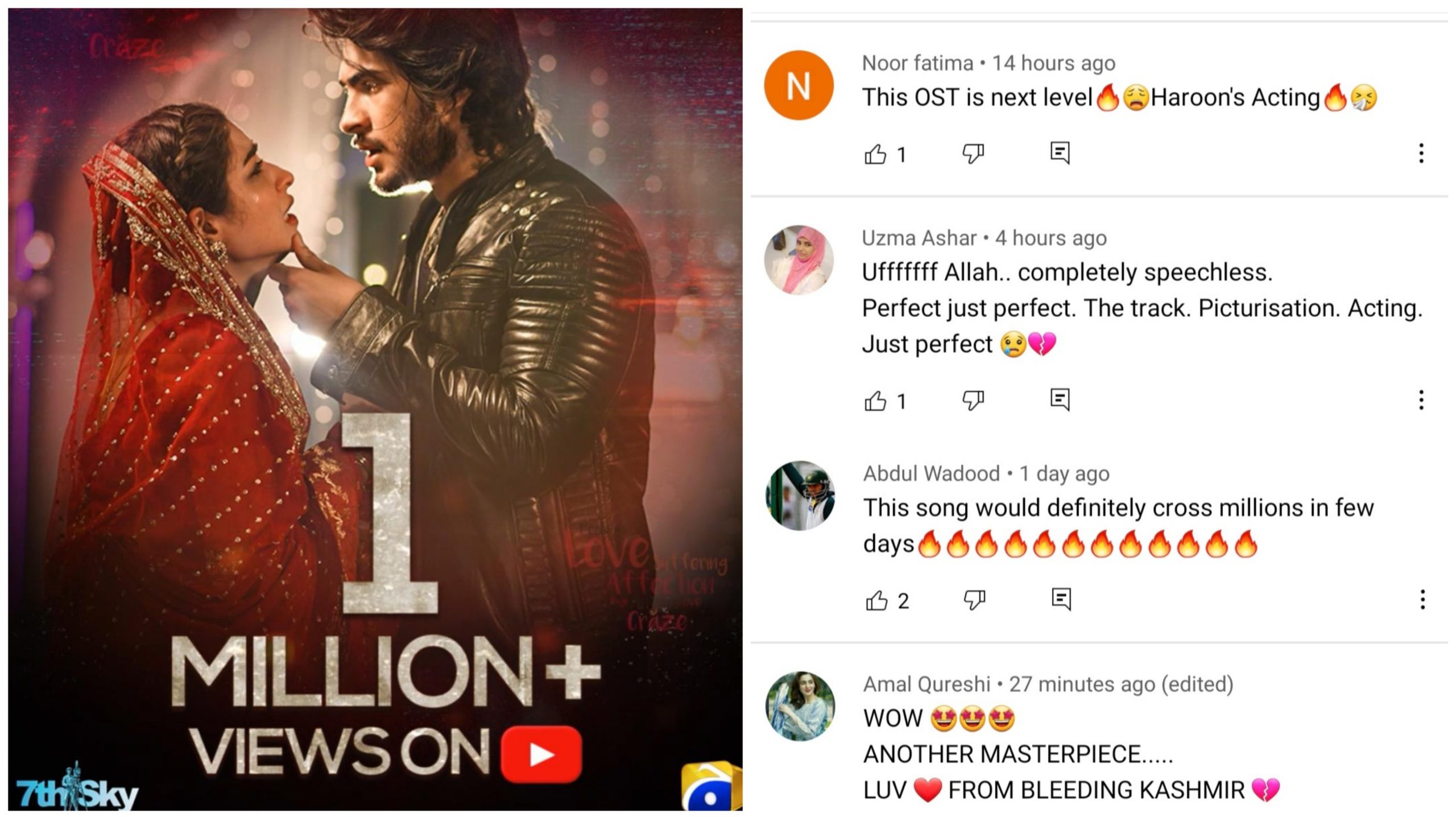 We all know GEO stands unmatched when it comes to churning out intense, grand and soulful OSTs and their recent OST for Ruposh has been winning over fans. With 1.2M views in just 2 days, the song has turned out to be a massive hit among eager fans.
And here's what fans have got to say!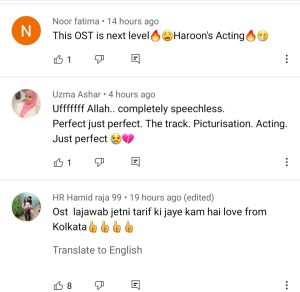 People were thoroughly impressed!

Fans loved Haroon and Kinza's acting!

True!

People were especially loving Haroon Kadwani's acting:


Love poured in from everywhere!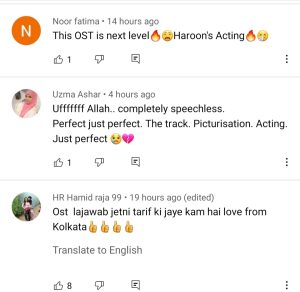 People were touched!



The OST even gathered fans from India and Kashmir: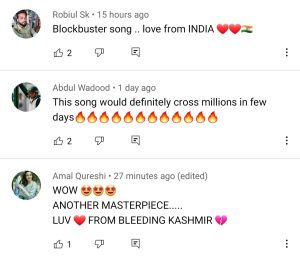 People were predicting that Haroon will be the one to watch out in the upcoming years: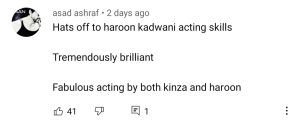 What did you think of the OST? Let us know in the comments below!