The COVID-19 Pandemic has taken over the world. It certainly provides us with a paradox as we see one of the worst crises ever in recent human history yet, we see the innovation and goodwill of the people & companies such as L'Oréal, helping in whatever way they can to help flatten the curve.
As the COVID-19 pandemic continues to have widespread impact on the world with an alarming increase in infections, L'Oréal Pakistan has launched its solidarity program, in support of the fight against the virus, with the local production of hand sanitizers and hand-washes, under its natural beauty brand Garnier.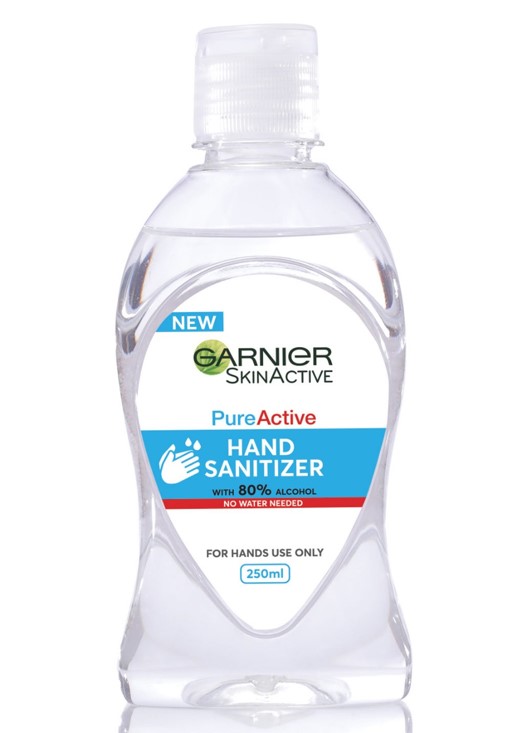 Through these products, L'Oréal Pakistan aims to educate the public & provide our healthcare and medical professionals, who are committed to curbing the pandemic every day, with free and ready access to Hand Sanitizers & Hand Washes.
L'Oréal Pakistan will also be contributing to the society by distributing these products all along its vertical integrating chain, all the way from the manufacturing side to the retail side, thus ensuring the safety of all those involved in the making & distribution of L'Oréal Pakistan products. The company will also be distributing these products to its field & sales teams, Salons and other small & medium businesses, which reiterates its commitment to supporting the underprivileged communities and minorities.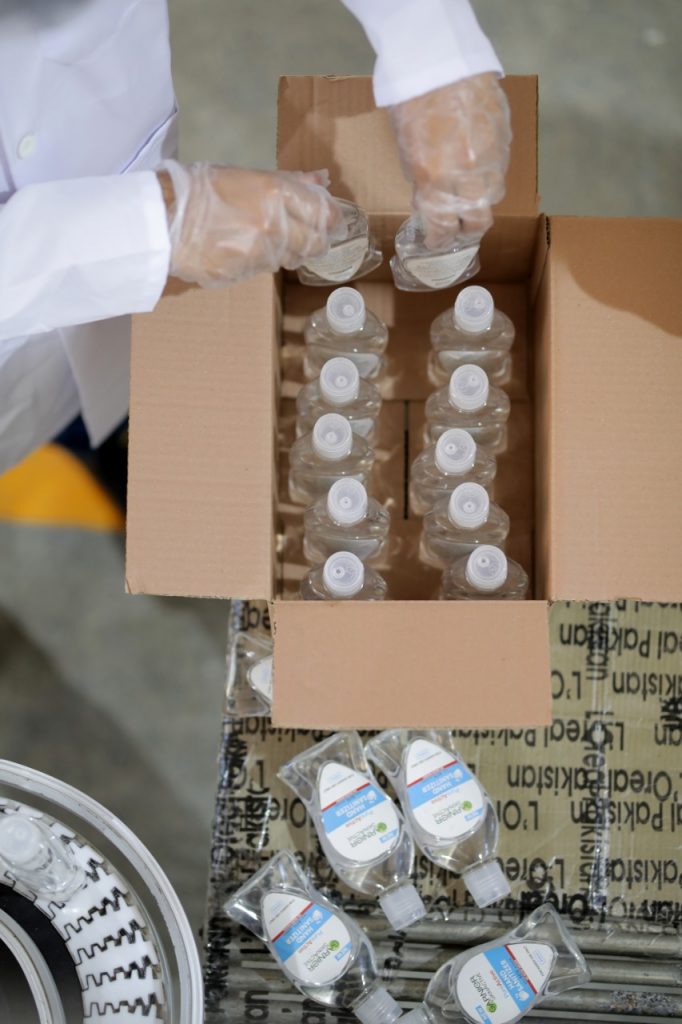 "In this unprecedented crisis, it is our responsibility to contribute to the collective effort. Indeed, it is at times of crisis that innovation is often born and to this end, L'Oréal has globally reorganised our manufacturing to shift production to hand sanitizers and hand-washes. Through our contribution of thousands of hand sanitizers and hand-washes in Pakistan, we express our recognition, our support and our solidarity towards those demonstrating extraordinary courage and selflessness across our country", says Junaid Murtaza, L'Oréal Pakistan Country Manager.
L'Oréal Pakistan has time and again shown its dedication to help the community. In doing this, they are working tirelessly to provide safety & protection to the front-liners during the pandemic and through this, ensuring the safety of the public as well.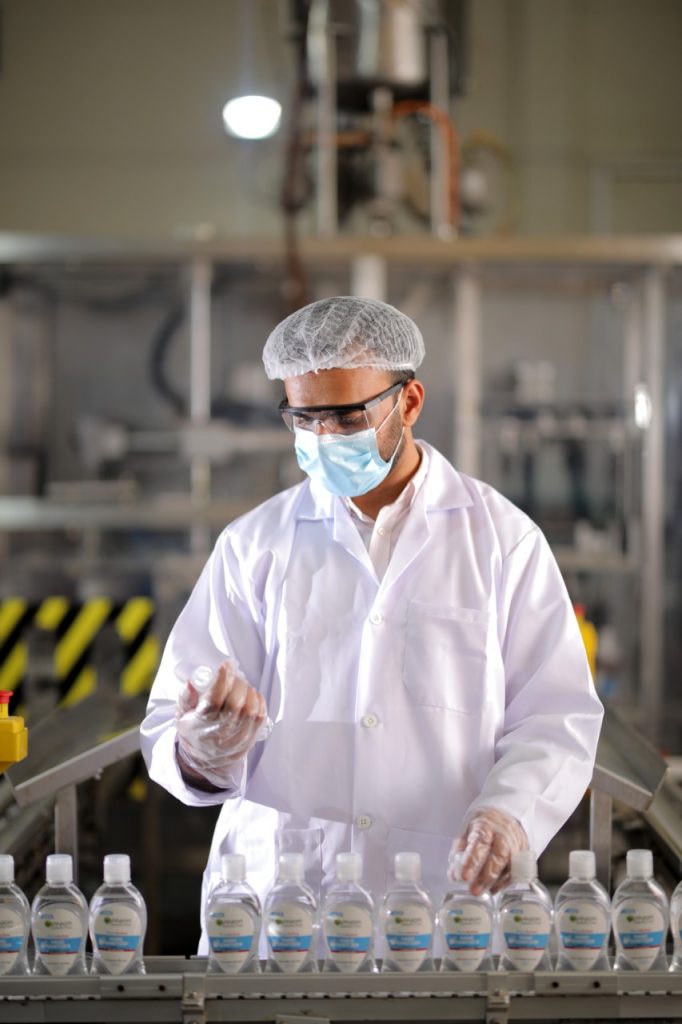 L'Oréal has globally seen this as an opportunity to offer their contribution to the public during these times of need and is in the process of carrying out such campaigns all over the world. L'Oréal Pakistan has had the foresight to bring this campaign into effect in such a short period of time which further shows its devotion to aiding the community in whatever way they can.
Indeed, by distributing such products, L'Oréal Pakistan is thanking the front-liners for their efforts to help the nation recover from this virus and helping the world move on from the crisis that has befallen us.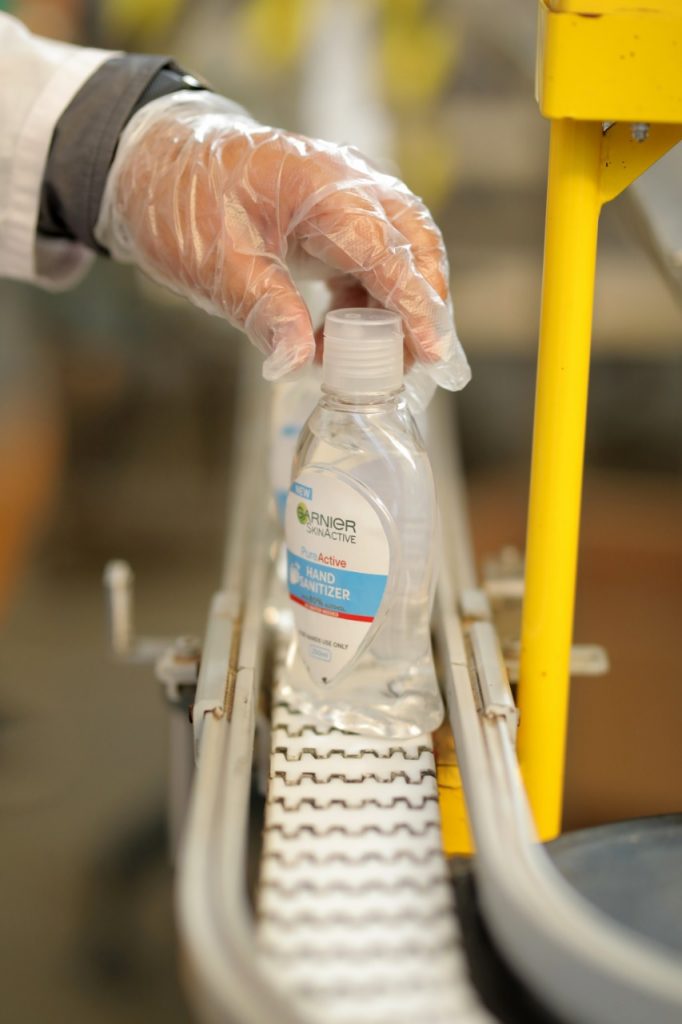 Globally, since mid-March, L'Oréal has actively responded to the emergency with a solidarity plan where approximately 14 million units of hand sanitizers and over 4.3 million products (hand moisturizer and shampoo) were donated to healthcare professionals and employees of its retail customers and suppliers.
About L'Oréal Pakistan
L'Oréal has been present in Pakistan since 2009 and established third party manufacturing in 2011.  Local manufacturing operations succeeded in providing Pakistani consumers with L'Oréal global quality standards products at competitive prices. L'Oréal Pakistan prides itself in providing 6 of L'Oréal's International brands to the Pakistani market, out of the Group's portfolio of 36 international brands. Today, the subsidiary covers a range of diversified brands in two of the group's 4 global divisions: the Consumer Products Division and the Professional Products Division, including L'Oréal Paris, Garnier, Maybelline New York, L'Oréal Professional, Kérastase and Redken Brews.