Cambodia may be flawed and corrupt and teaming with millions of people but it is one of the most friendly, vibrant and full of delicious food and culture venues I have ever visited in my travels. Cambodia is a country still trying to find its way after the horrifying genocide that was carried out by the Khmer Rouge regime (led by Pol Pot) between 1975 and 1979, when about 1.5-3 million Cambodian people were killed. Knowing that since this only happened 35-40 years ago, the aftermath is still raw and most people you meet are still affected by this on a daily basis. Development hasn't been great since, as corrupt officials have hindered growth by selling off most of the country to investors. But in all my visits here, I always fall more madly in love with the place and can't recommend it enough to everyone I meet. It always surprises you.
Angkor vat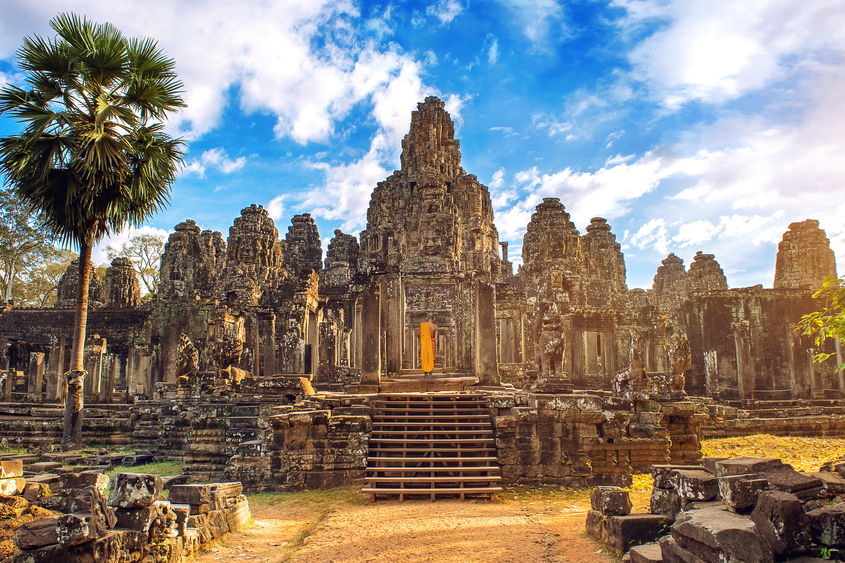 These temple ruins are massive, and you'll need a few days for sating your inner Tomb Raider and exploring these ruins. If you're not a history buff then just purchase a single-day ticket ($37). Everyone else may want to consider the 3-day ticket ($72), which offers a bit of a discount. In either case you are going to be affected by what you see for the rest of your life
Sihanoukville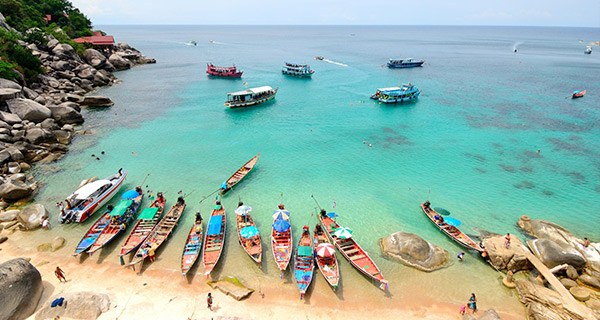 White sand beaches, nearby deserted islands, great diving, seafood, and a heavy nightlife filled with cheap booze make this spot a favorite among travelers. It's not a quiet place to hang out, but it's a good place to drink or use as a base to visit the nearby islands, which are quiet and serene. Basically this is a place you can get lost in or find yourself in but it is a bit chaotic
Phnom Penh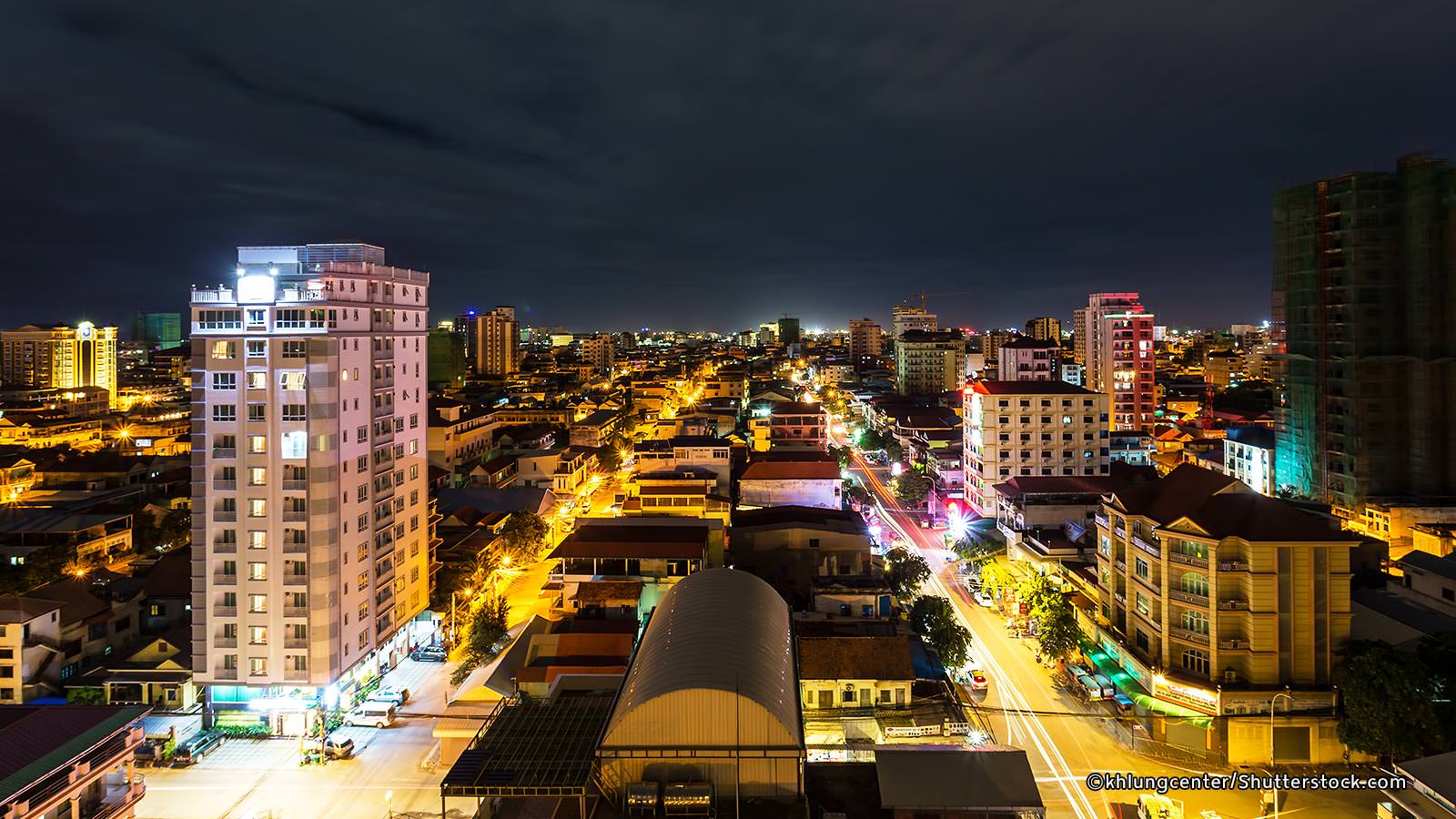 As the capital of Cambodia, this place has a wild west ambiance with dusty streets and a "throw everything to the wind" ambiance. There are a few good attractions to see and an up-and-coming foodie vibe to the city but the best thing about it is the richness and diversity of activities on display
Tonal sap
Sailing down this river allows you to get a look at how closely Cambodian life is tied to this major waterway. You can take a boat all the way down one end to the other or just cruise around on a day trip. Tours start around $2.50 USD per person. Did we mention Cambodia is dirt cheap? Did we?
Battambang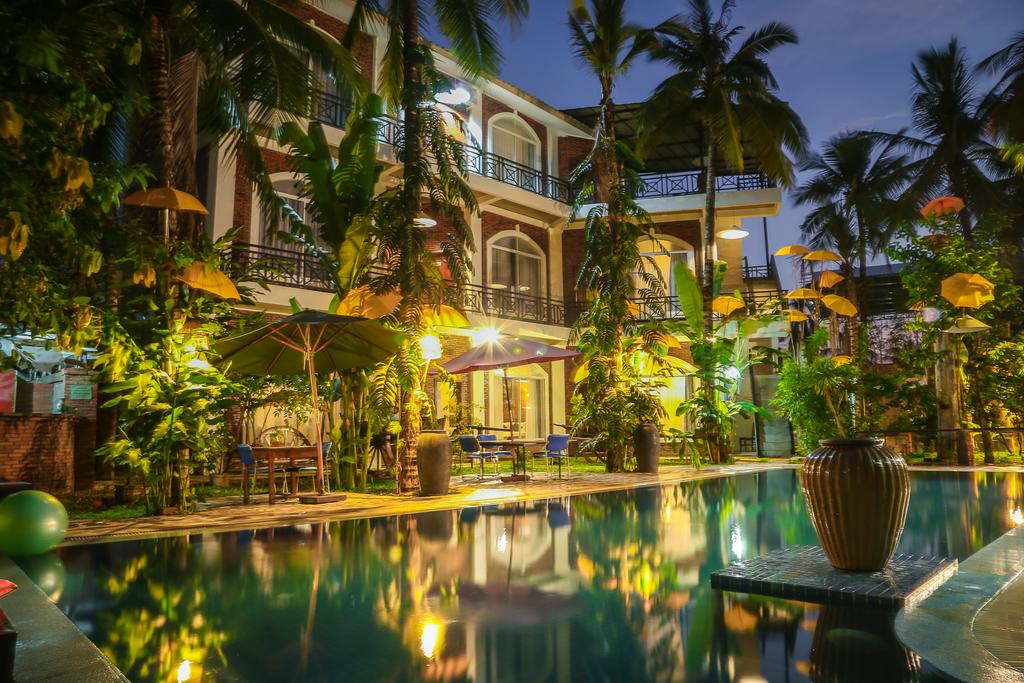 Here you'll find great temples, a bamboo train, and stunning architecture. It's Cambodia without the tourism — for now! Try taking a river boat back to Phnom Phen or Siem Reap for a unique experience (tickets are usually around $20 USD per person).
So there's Cambodia for you… things to remember while visiting? You dont need to carry local currency unless you are buying very small things on the street. Air bnb is available a plenty and you can get a very decent apartment for not more then usd 27 per night and this includes wifi! Tuk tuks are available everywhere and you have to haggle on pretty much everything but a local driver with a car for the day will cost you 15-18 usd. The most expensive entrance fee one pays with the list made above is angor vat which usd 37 the rest is completely free. Tell us what your experience was when you come back from this wonderful country and do remember this is a backpackers haven so you will find plenty of hostels and rooms for the night in private guesthouses as well!