The fourth edition of the ever-popular Hum Style Awards took place on Saturday evening at the Expo Centre in Karachi, and with it, set the tone for the 2020 award season as a plethora of exhilarating performances, brilliant winners, and memories that would last for many years to come were set in front of the dazzled audiences.
It all was set to the tone of classy meeting the contemporary, and be it the glittering guests or the charismatic celebrities, everyone remained mesmerised as the evening turned into the night at the HSAs 2020.
So, amidst all the exuberance and excitement, what were the things team Diva loved the most? We have the lowdown…
The Set-Up
A cosmopolitan vibe at the red carpet and in the main arena changed the way one looks at the Expo Center. The set design was impeccably done, and be it the tones of black and gold covering the stage or the dynamic screens that changed with every performance, the set was a treat in every way.
The Red Carpet Looks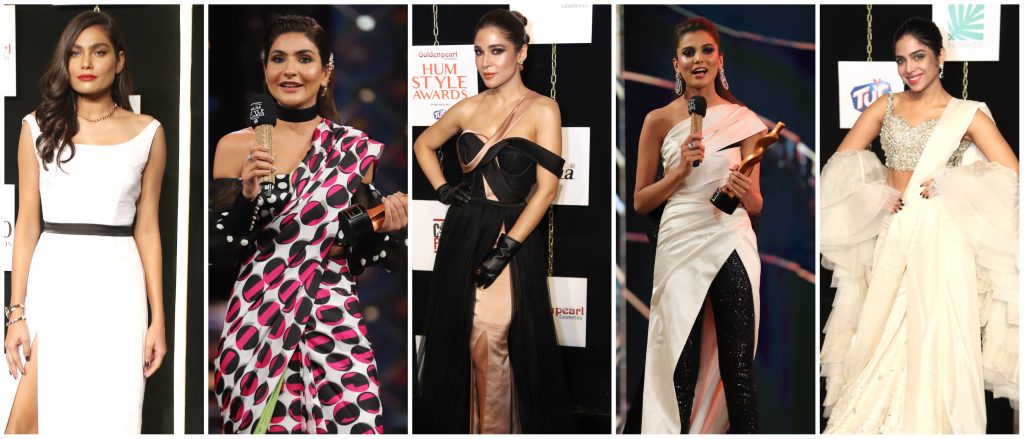 The Red Carpet is always the place where you find the most fab and the drabbest looks to love and to question, and the HSA2020 platform gave us plenty of opportunity for that. There were some ensembles we couldn't get our eyes off of, and from head to toe, celebs like Ayesha Omar, Kiran Malik, Fahmeen Ansari, Zara Abid, Sonya Hussyn, Mushk Kaleem, amongst others had us obsessed!
But, more on whose outfit we loved and whose we couldn't deal with, tomorrow, in our exclusive coverage of the red carpet!
The Performances

No Hum Style Awards are ever complete without buzzing performances and mesmerising stars and this year was, of course, going to be no different. There was something to be enjoyed by everyone, and be it Ahsan Khan and Sara Loren dancing to the thumping beats of Lollywood, Urwa Hocane and Farhan Saeed burning the house down with their moves, Abrar Ul Haq making everyone move to his rhythm, or Zara Noor Abbas performing to classical music, it was all power-packed in every way!
The Celebrities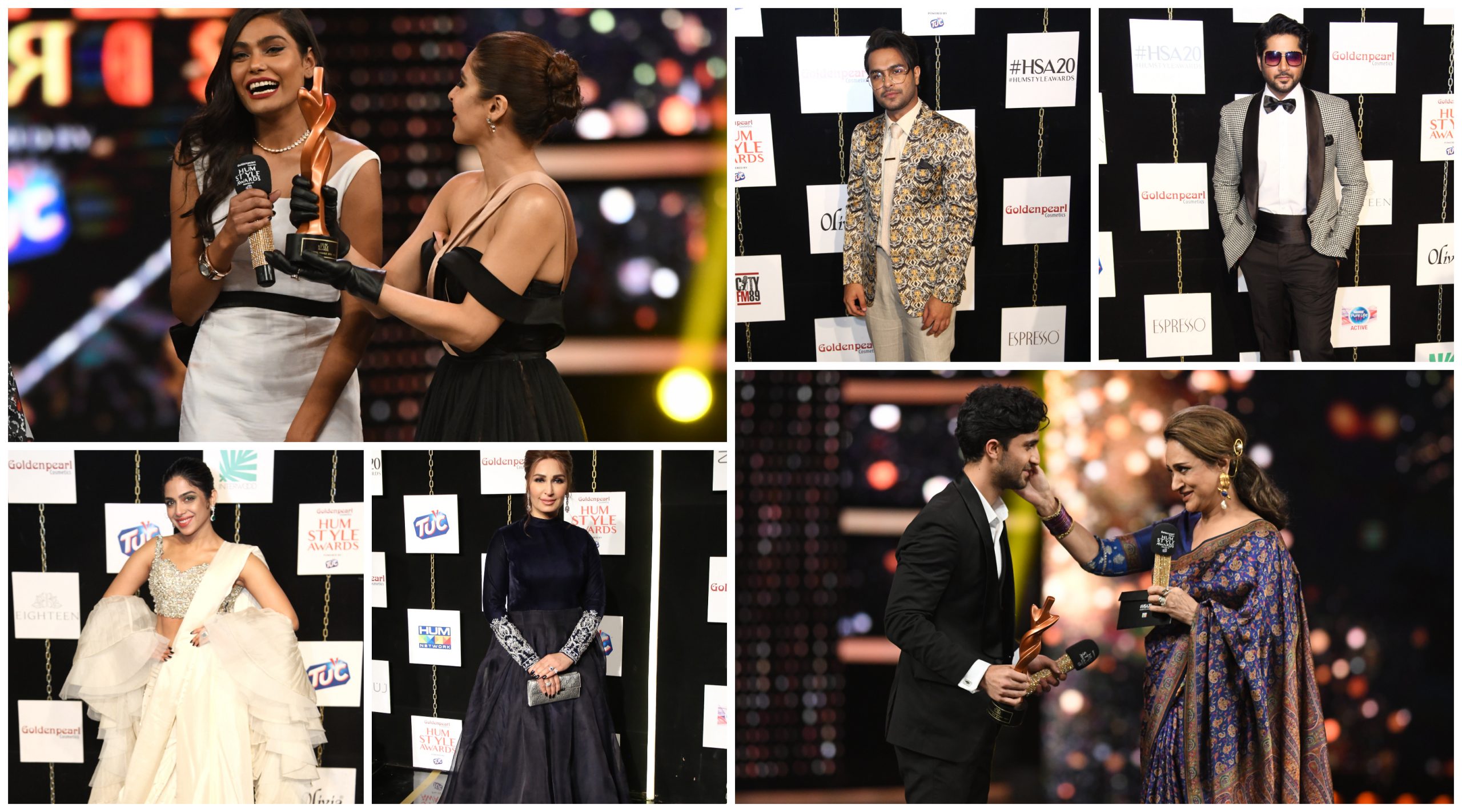 The Hum Network can easily boast working with some of the biggest names in Pakistan, and that's why it's no secret when the creme de la creme of the industry graces the Hum Style Awards each year. This year, we saw a plethora of the bigwigs from different mediums which included names like, Tariq Amin, Nabila, Ali Rehman Khan, Hasnain Lehri, Aimal Khan, Rizwan Beyg, Shehla Chatoor, Zara Shahjahan, Sajal Aly, Ahad Raza Mir, Bushra Ansari, Asim Azhar, Hania Amir, Zara Noor Abbas, Asad Siddiqui, Imran Ashraf, Sonya Hussyn, Mushk Kaleem, Zara Abid, amongst many others at the event.
The Big Winners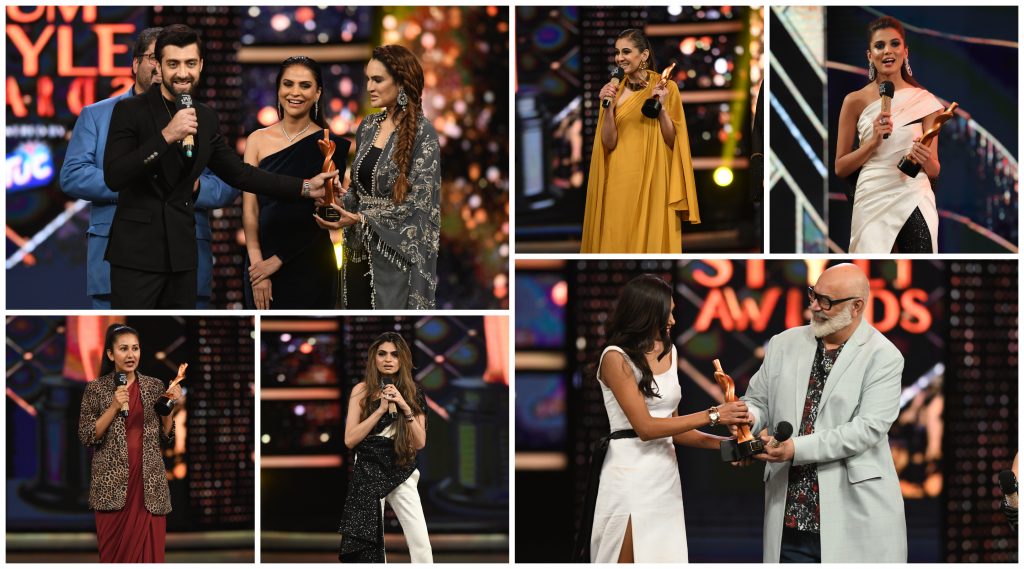 HSAs 2020 were huge on awarding the best the industry has to offer and that's why we saw some of the most deserving names taking the award home. The twenty-one awards that were bestowed, were divided amongst fashion, television and film categories, largely and they were won by the following:
Most Stylish Actor Television – Male 2018-2019: Mikaal Zulfiqar
Most Stylish Actor Television – Female 2018 2019: Sonya Hussyn
Most Stylish Actor Film – Male 2018-2019: Ahad Raza Mir
Most Stylish Actor Film – Female 2018-2019: Kiran Malik & Mahira Khan
Most Stylish Performer 2018-2019: Asim Azhar
Most Stylish Sports Personality 2018-2019: Hajra Khan
Style Icon 2018-2019: Ayesha Omar
Best Model Male 2018-2019: Aimal Khan
Best Model Female 2018-2019: Zara Abid
Hair & Make-up Artist of the Year 2018-2019: Qasim Liaqat
Fashion Photographer of the Year 2018-2019: Alee Hassan
Rising Star 2018-2019: Mushk Kaleem & Hamza Baande
Designer of the Year 'Prêt-Wear 2018-2019: Sublime by Sara Shahid
Designer of the Year Bridal 2018-2019: Shehla Chatoor
Designer of the Year Menswear 2018-2019: Ismail Farid
Designer of the Year Demi – Couture 2018-2019: Zaheer Abbas
Designer of the Year Lawn 2018-2019: Zara Shahjahan
Retail Label of the Year – Apparel 2018-2019: Chapter 2
Timeless Beauty: Reema Khan
Excellence in Interior Design & Furniture Manufacturing: House of Zünn